Timebelts
88.3JIA: 双语第一台, 双倍精彩
88.3JIA first rode the airwaves in 1995, before relaunching in 2007 as Singapore's only bilingual station. Featuring both Mandarin and English hits round the clock, it's now bigger and better as the "upsized" 88.3JIA experience offers more of everything. You have more variety with three other music streams - 88.3JIA Canto-pop, 88.3JIA K-pop and 88.3JIA 网曲 (WEB HITS) - giving you more ways to listen to your favourite songs on air, online and through the CAMOKAKIS App.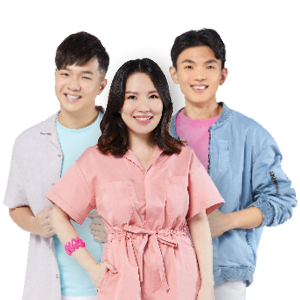 早早心情好
Mon-Fri, 6am-10am
Jia Ming 家铭, Shu Hui 淑慧, & Ben
早班三人行!Ben、淑慧和家铭为你填满正能量,让你早早心情好!
Brighten up your day with your favourite morning trio! Let Ben, Shuhui and Jia Ming keep you company with a dose of positivity as you get ready for the day!
午间到
Mon-Fri, 10am-2pm
Ivy 艾薇
想吃什么? 该吃什么? 为什么? Ivy 同你无所不谈,就在早上10点到下午2点的"午间到"!
It's time for lunch! Join Ivy to discover fun facts and food places every weekday on The Lunch Affair.
午后叮一叮
Mon-Fri, 2pm-4pm
Shi Han 诗涵
想获知娱乐讯息、广东歌曲与港剧推荐,记得收听下午2-4点,诗涵主持的《午后叮一叮》!
Join Shi Han from 2pm to 4pm on weekdays for your daily dose of entertainment news, Cantopop music recommendations and Hong Kong drama reviews!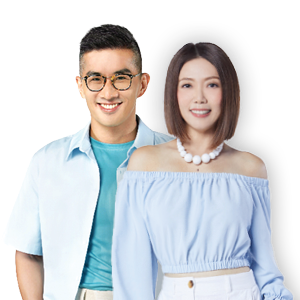 123下班咯
Mon-Fri, 4pm-8pm
Jiafa 家发 & Weibin 伟彬
《123下班咯》! 家发和伟彬准备了娱乐讯息和美食推荐,让你下班后能放轻松
It's time to knock off! Jiafa and Weibin keep you company on your drive home with the latest entertainment news and food recommendations.
Nights Off
Mon-Fri, 8pm-9pm
Ben & Jimmy
DJ Ben与Jimmy轮流通过Nights Off,陪你回顾服役好时光,分享最新武装部队讯息,以及最新SAFRA优惠。
DJs Ben and Jimmy take turns to accompany you as you reminisce about your NS days, deliver the latest SAF news, and let you know more about the best SAFRA deals on Nights Off.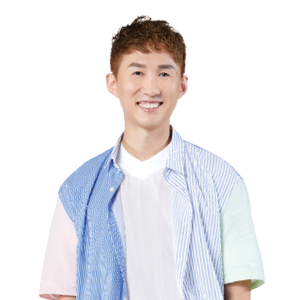 夜晚玩不完
Mon-Fri, 9pm-midnight
Jimmy
晚上精神奕奕?那就加入全国最具互动性的晚班,Jimmy陪你《夜晚玩不完》!
Join Jimmy on the Big Night Hype (夜晚玩不完), where friends and fans can interact and have fun at night!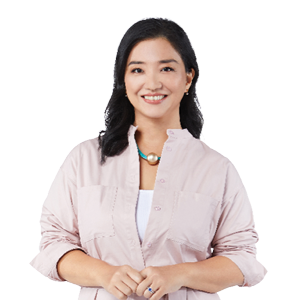 Sunday Fun轻松
Sun, 1pm-4pm
Kai Ying 恺缨
健康Fun轻松,让你轻松掌握最新美容健康养生讯息。
人生Fun轻松,与你分享世界发生的温馨正能量真实事件,以及PODCAST "OK人生" 精彩片段。
玩乐Fun轻松,哪里最火红的好吃好玩好去处?吃喝玩乐最在行!
Keep your weekends fun and carefree with Kaiying! She brings you inspirational stories, the latest health tips, and the best new places to check out - you'll definitely be looking forward to every Sunday afternoon!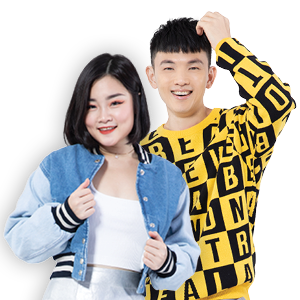 后台无限PLAY
Sun, 8pm-9pm
MDC
节目为你邀来各个领域演艺人才,挖掘鲜为人知的故事。除了分享经历,艺人朋友们也将与主持人一同唱歌玩游戏!跟随BEN, KHIM和JUNI一同进入每期嘉宾的世界!
In this MDC collaboration with 88.3JIA,《后台无限PLAY》brings together our favourite local artistes for some fun and games. Join our hosts Ben and Khim Ng (from Music & Drama Company) as they introduce you to our Lion City talent!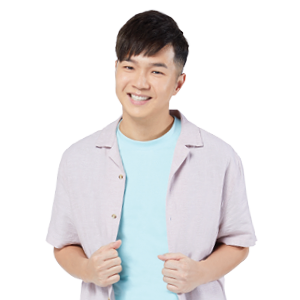 Jia Ming is always on a mission to expand his horizons. His positive attitude and spirit have paved the way for him to become a radio DJ. In the years since his debut on radio, his versatility and quick-wittedness have only broadened his appeal on radio, it has also helped him to be a part of several regional and local video and movie productions.
During his leisure time, he loves to cook and is well known for his delicious ondeh-ondeh. Jia Ming hosts 早早心情好 on weekdays from 6am to 10am on 88.3JIA.
From young, Ben developed a keen interest in music. He actively sought opportunities to nurture this interest. This exposure to the Chinese music and entertainment industry subsequently piqued his interest in the radio industry. He joined the station upon his graduation in 2012. Apart of radio and music, Ben has been a fitness enthusiast since his NS days as a Commando.
An easy-going individual, Ben never fails to brighten anyone's day with his witty sense of humour. Ben hosts 早早心情好 on weekdays from 6am to 10am on 88.3JIA.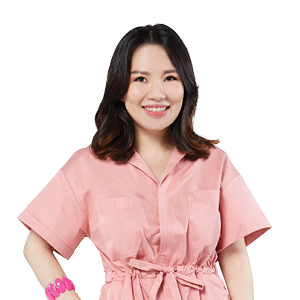 Shu Hui joined the airwaves in 2014 as a Radio DJ, and is known for her bright voice, relatable personality and humour. She is known to lift listeners up from the gloomiest of moods with her infectious laughter. She is effectively bilingual. Shu Hui enjoys travelling, swimming and a good cup of teh c kosong.
Charismatic, enthusiastic and possessing excellent communication skills, Ivy is a highly creative and dynamic individual who is effectively bilingual. Ivy began her radio journey as a radio personality in 2007 after emerging as the winner of a local radio talent search competition. Additionally, she has also dabbled in acting and voice-over work. Whether behind the scenes or on screen, Ivy delivers her work skilfully and with great professionalism.
In her free time, Ivy enjoys swimming, diving and underwater photography. Ivy hosts 午间到 on weekdays from 10am to 2pm on 88.3JIA.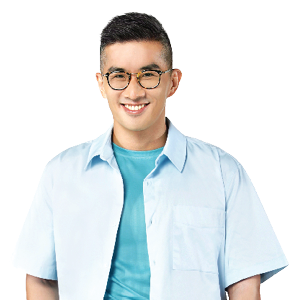 One of the most stylish and best-known radio personalities, Jia Fa's creative humour and charisma never cease to impress. What's more, he has been nominated for countless radio awards in his vast career. Effectively bilingual, Jia Fa is not only a radio voice, he is also a popular television host.
In addition to being a gym enthusiast, he is also passionate about travelling, food, music and entertainment. Besides being the station's Senior Music Director, Jia Fa hosts 123下班咯 on weekdays from 4pm to 8pm on 88.3JIA.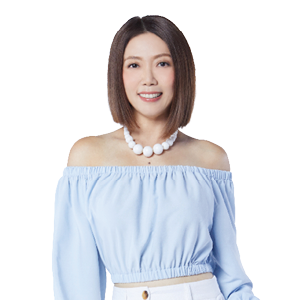 Endowed with a great voice and infectious laughter, Weibin is a highly recognised radio presenter and voiceover talent. She is also musically inclined and has penned numerous songs for various renowned singers.
Weibin injects fun and wit into her hosting style, and has charmed many listeners, as well as clients alike! Weibin hosts 123下班咯 on weekdays from 4pm to 8pm on 88.3JIA.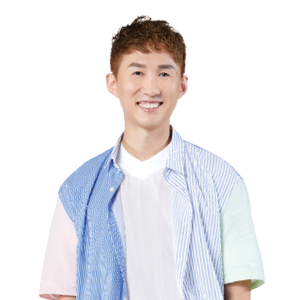 Jimmy is effectively bilingual and has been in the industry for more than 15 years! Besides hosting formal events to spontaneous roadshows, Jimmy is also passionate about performing and has acted in various TV and online productions.
In his free time, Jimmy enjoys working out at the gym and travelling. Jimmy hosts 夜晚玩不完 on weekdays from 9pm to 12midnight on 88.3JIA.
A firm believer of being true to oneself, this sassy lass is definitely not one to mince her words on a air. Her candour and outspoken character have endeared her to the station's listeners. A radio veteran with more than 18 years under her belt, she is clearly passionate about radio. She is effectively bilingual.
In her own time, she loves trying new makeup products and is also loves to eat and travel.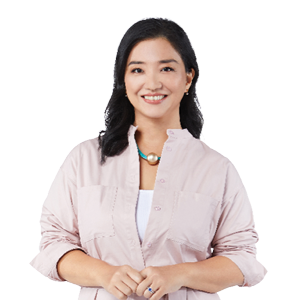 With her witty sense of humour coupled with her bubbly and affectionate personality, Kaiying brings with her a ray of sunshine and positive vibes wherever she goes. She is effectively bilingual, and apart from running the airwaves, she plays an instrumental role as the station's Programme Director. Not one to rest on her laurels, Kaiying has pursued her passion in wellness and is a certified TCM practitioner and acupuncturist.
Timebelts
POWER 98 LOVE SONGS - BEST OF LOVE SONGS
POWER 98 has been entertaining radio audiences since 1994. Relaunched as POWER 98 LOVE SONGS in 2019, it's now the first and only English station playing love songs all day. Enjoy a boosted POWER 98 experience with two other music streams - POWER 98 RETRO & POWER 98 RAW. Now you can tune in on air, online and the free app, CAMOKAKIS.
Feel the love, with POWER 98 LOVE SONGS.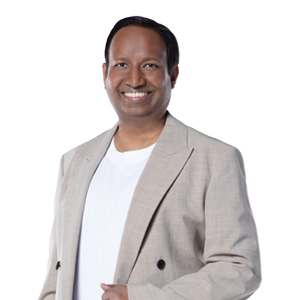 The Power Breakfast Show
Mon-Fri, 6am-10am
Jeremy Ratnam
Start your day right with Jeremy Ratnam, as he checks in on the latest entertainment and sports news - and everything else in between! Plus, get all the news you might have missed overnight.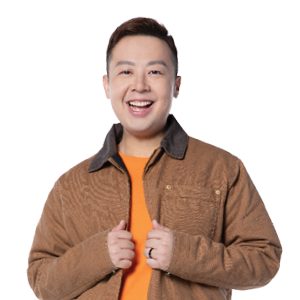 Power Lunch
Mon-Fri, 10am-2pm
JK
Join JK, your on-air lunch buddy, as he shares the best makan places – from hawkers to secret gems; uncovers exciting weekend ideas for the family, reveals the most romantic paktor ideas, and gets you laughing along to hilarious office funnies. Power Lunch will keep you energised and feeling good so that you can power through the work day!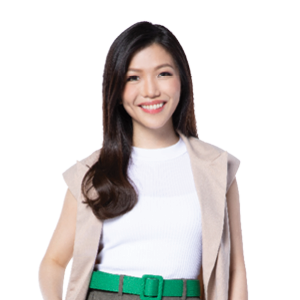 The Afternoon Show with Carmen Ang
Mon-Fri, 2pm-4pm
Carmen
Join Carmen Ang on The Afternoon Show, every weekday from 2 to 4pm, as she settles your after lunch plans with loads of entertainment news and the latest music from every corner of the planet.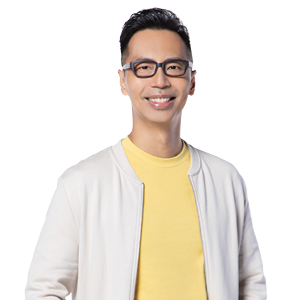 Power Cruisin'
Mon-Fri, 4pm-8pm
Mister Young
Wind down your day with loads of fun, entertainment and lifestyle news with Mister Young, as he also keeps you abreast in the world of gaming and shares tips on where you could be having dinner tonight!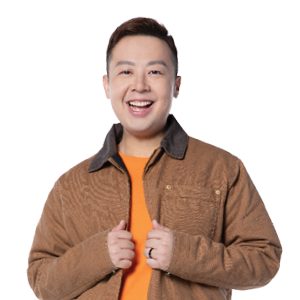 Own Time Own Target
Mon-Fri, 8pm-9pm
JK
What's the latest in the Singapore Armed Forces? How can you grab the best SAFRA deals? Stay tuned every weeknight from 8pm with JK as he hosts Own Time Own Target! It's one hour of the latest news in the Singapore Airforce, Navy and Army, along with exciting activities in and around SAFRA.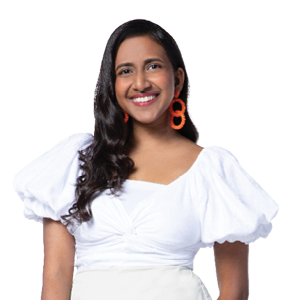 The Late Show
Mon-Fri, 9pm-midnight
Joanna
There is always something for everyone in The Late Show with Joanna – all you have to do is just decide if you want to stay awake or go to sleep.

Weekend Afternoons with Juliet
Sat-Sun, 1pm-5pm
Juliet
Get your weekend fix with Juliet as she dishes out the best places to go and the best places to eat - for the young, the young-at-heart, and families with kids. Plus, you also get parenting and lifestyle tips! This mother of two is glad to be back on air on POWER 98 LOVE SONGS after accumulating more than a decade's worth of parenting experience! Catch Weekend Afternoons With Juliet, Saturday and Sunday afternoons from 1pm to 5pm.

For The Love Of Music
Sat-Sun, 5pm-6pm
POWER 98 DJs
Catch the POWER 98 DJs as they showcase their favourite love songs and the stories behind each song.

POWER Top 20 Love Songs
Sat-Sun, 6pm-8pm
POWER 98 LOVE SONGS
Find out what the hottest streamed love songs are this week in Singapore.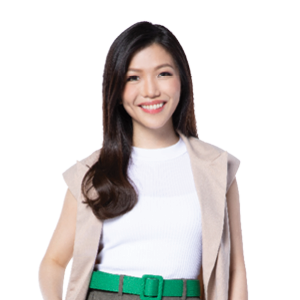 An avid music lover, this petite, cheerful girl-next-door was already a seasoned performer and singer when she joined the station in 2016. Besides being back-up volcalist for the likes of Stefanie Sun and Angela Zhang, Carmen has also released her own single and music video in 2017. Carmen loves to hang out with her friends over a cup of tea. She loves dogs and enjoys dancing (especially when no one is watching!)

Carmen hosts The Afternoon Show on weekdays from 2pm to 4pm on POWER 98 LOVE SONGS.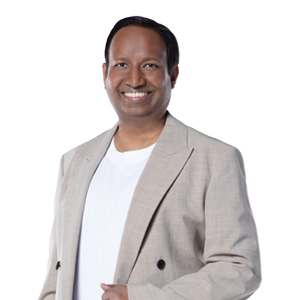 Jeremy Ratnam has been on radio for over 28 years and still entertains on-air and on stage. Highlights of his over a quarter of a century career includes hosting twice for the NDP, the Millennium Swing, interviewing superstars like Kylie, Savage Garden, Black Eyed Peas, Rihanna and many more! Jeremy has penned his own album back in 2000 and has churned out 3 singles to date. His love for astronomy is evident with his multitude of astrophotos on his social media and is the host of his weekly podcast SEEING STARS on the Camokakis App.
Jeremy Ratnam hosts the POWER BREAKFAST SHOW every weekday from 6am to 10am on POWER 98 LOVE SONGS and currently heard every Friday night from 8pm to 9pm on POWER 98 RETRO, dishing out acts form the 60s, 70s and 80s! And a thematic Retro Livestream every weekday from 10am!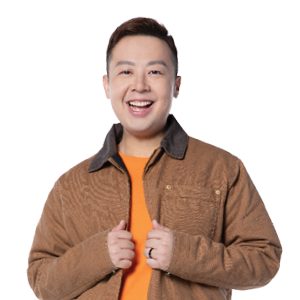 The hats that JK wear are aplenty. Singapore Emcee, Radio DJ, Show Host, Video Presenter, Content Creator, (irresponsible) father of 2, (failed) weekend footballer, (responsible) cyclist, (fantastic) cook and (occasional) husband.
But it's in the media and events where he truly shines. On Air at Singapore's Power98 since 2010, hosting events from a young age, and excelling at hybrid events as a host since COVID-19.
If you're looking for a buddy to provide you with big laughs, great makan, and hilarious company, then join JK from 10am to 2pm, weekdays on POWER LUNCH! He also hosts OWN TIME OWN TARGET on weekdays from 8pm to 9pm on POWER 98 LOVE SONGS.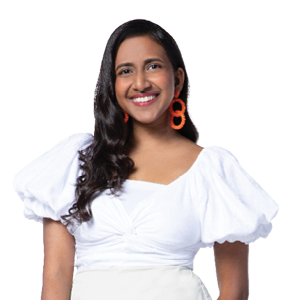 At the tender age of 10, Joanna began taking part in international singing competitions, which whisked her off to Las Vegas, Hong Kong, Taiwan and San Francisco. From touring local venues to singing to crowds of up to 8,000, she is a youthful veteran of live events. While pursuing her degree at the Singapore Management University, she started hosting her own 3-hour show on Sundays. It was soon evident that she was a natural on the airwaves and she joined the station as a full-time DJ right after graduating.
Joanna hosts THE LATE SHOW on weekdays from 9pm and 12MN on POWER 98 LOVE SONGS.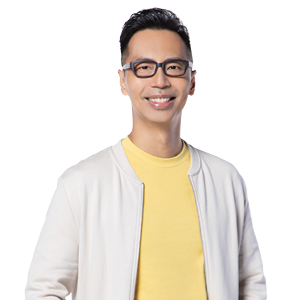 Tall, sporty, disciplined, well-mannered, Mister Young could very well be the type of guy you want to take home to meet your parents … until he opens his mouth. Quirky, flippant or just plain weird – call it what you want, he has been bringing his left-of-centre humour to radio for the past 23 years and counting. When he is not thinking about radio, this fitness buff, WWE fan and practitioner of combat sports, juggles being an MMA enthusiast, a comic book aficionado, a tech gadget freak and a video game junkie.
Mister Young hosts POWER CRUISIN' every weekday from 4pm to 8pm on POWER 98 LOVE SONGS.
PODCASTS
Want a quick roundup of what's happening in the world? Or maybe you'd like to know what's happening in the heavens above us? Or perhaps you just like to know how stuff works. Or how to say common phrases in Hokkien, Hakka and Cantonese. Our podcasts on the CAMOKAKIS App have got you covered with its selection of interviews to commentaries and well, sometimes nothing more than the facts of life.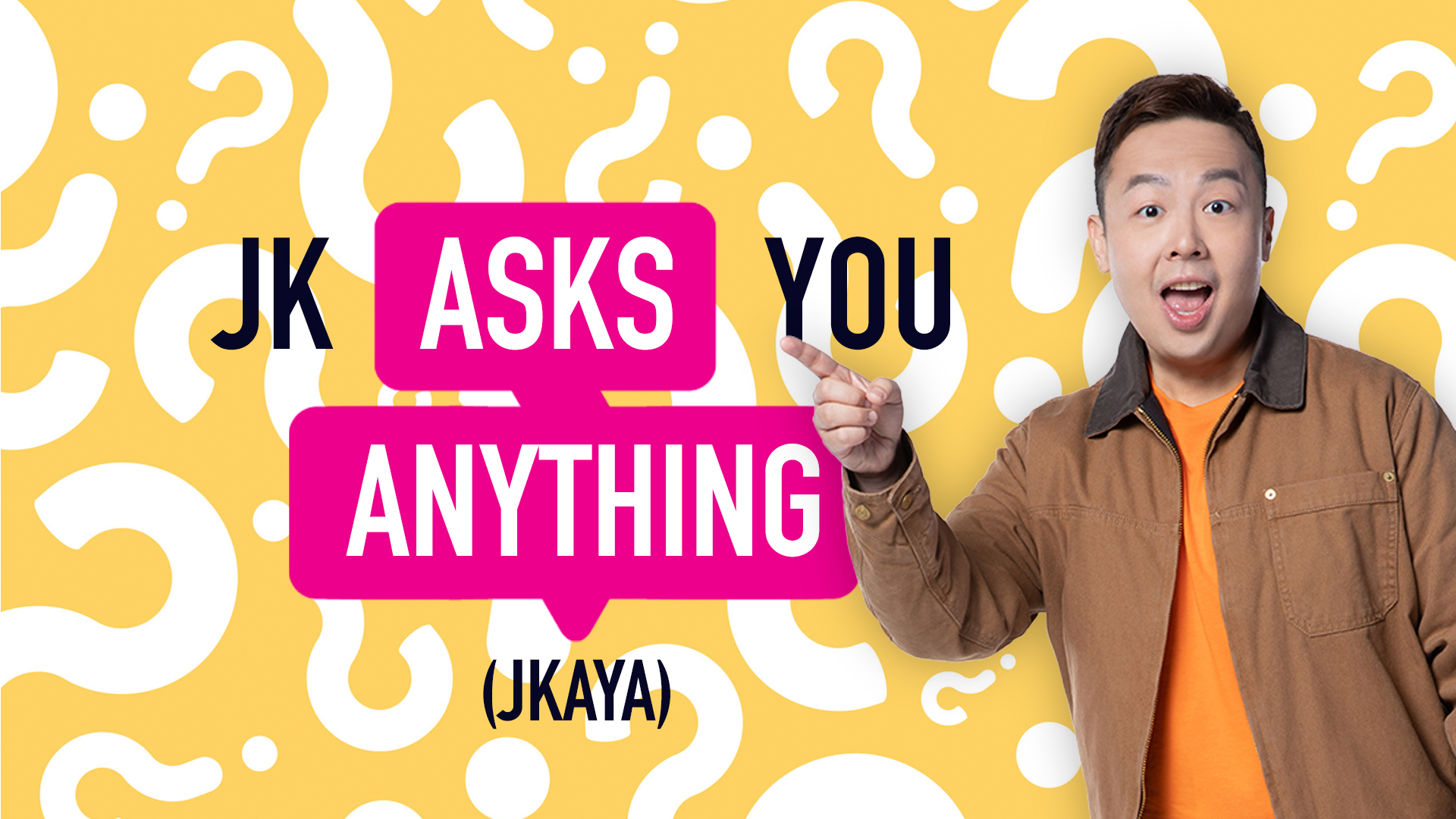 JK speaks to Shanti Pereira
JK
JK Asks You Anything (JKAYA) is all about getting to know the movers and shakers in and around the Little Red Dot! In this episode, host JK meets the fastest woman in Asia: Singaporean sprint queen Shanti Pereira joins JK (The Fastest Man in KFC) and shares how she kept on track to win the gold medal.
Get more podcasts like this on the CAMOKAKIS App, available from the APP STORE and GOOGLE PLAY Download the app today!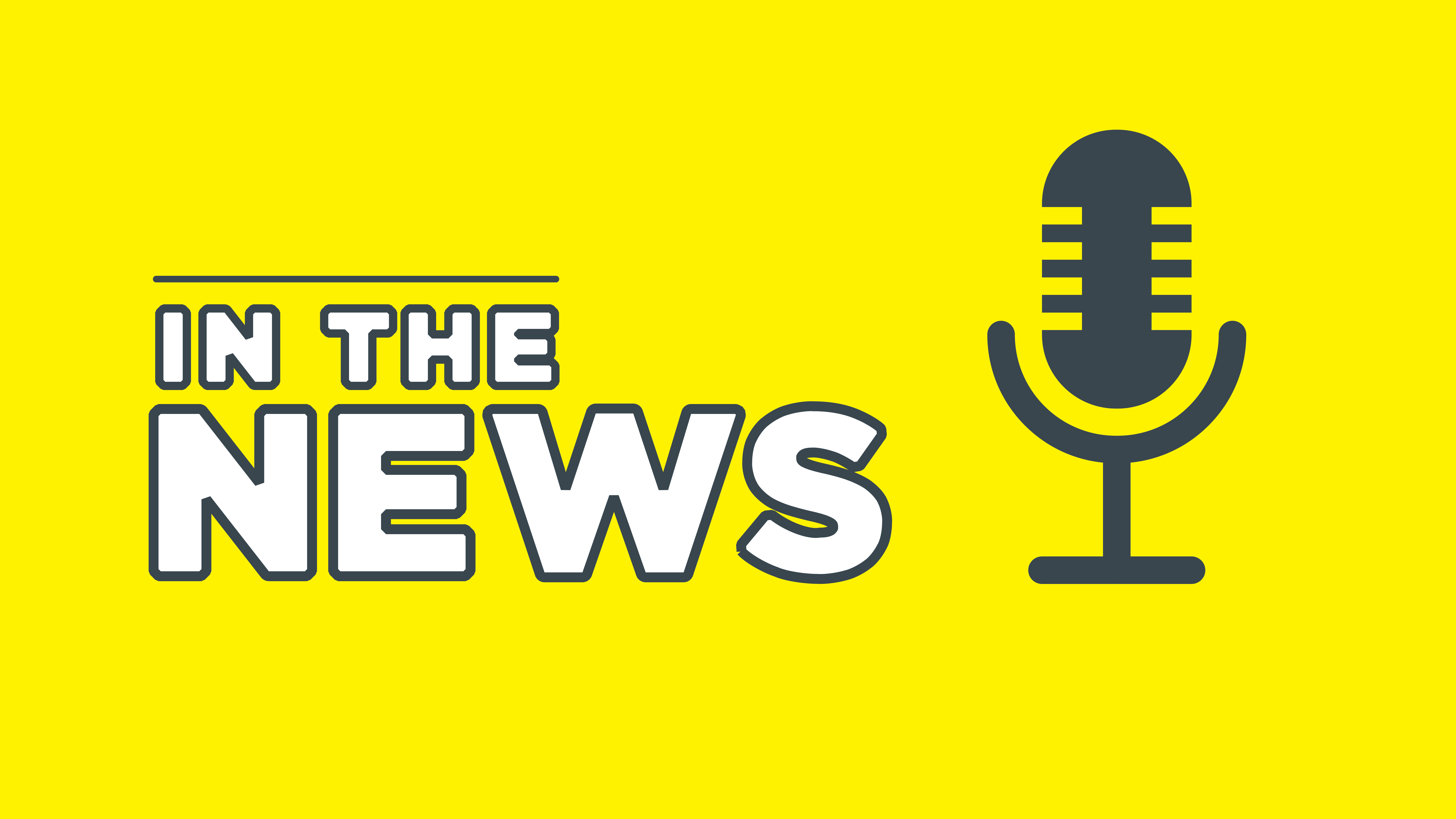 The Israel-Palestine Conflict
The Newsroom
In The News is a news and current affairs commentary programme. In this episode, host Yvonne Gomez speaks with Dr Clemens Chay, Research Fellow at the NUS Middle East Institute about the Israel-Palestine conflict, its tumultuous history and whether it's a crossroads for religion and politics.
Listen to more podcasts like this on the CAMOKAKIS App, available from the APP STORE and GOOGLE PLAY Download the app today!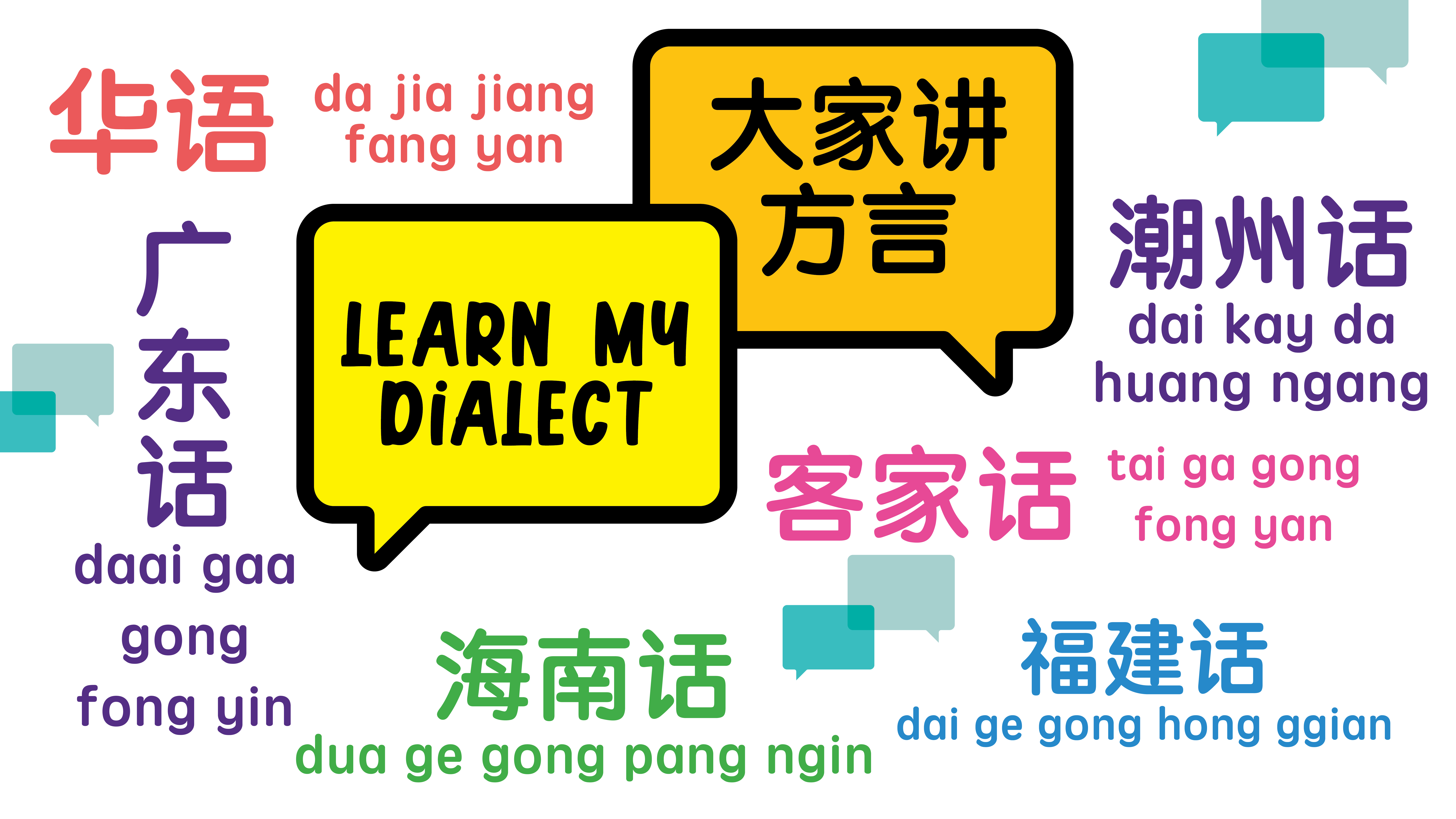 Learn My Dialect
88.3JIA
In Learn My Dialect, have fun with our language coaches and learn how to say various everyday phrases and words in the different common Chinese dialects spoken in Singapore, including Hokkien, Cantonese, Teochew and more.
Learn more phrases and words with this podcast, only on the CAMOKAKIS App, available from the APP STORE and GOOGLE PLAY Download the app today!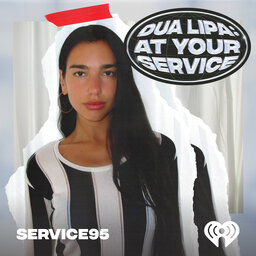 At Your Service: Billie Eilish
Dua Lipa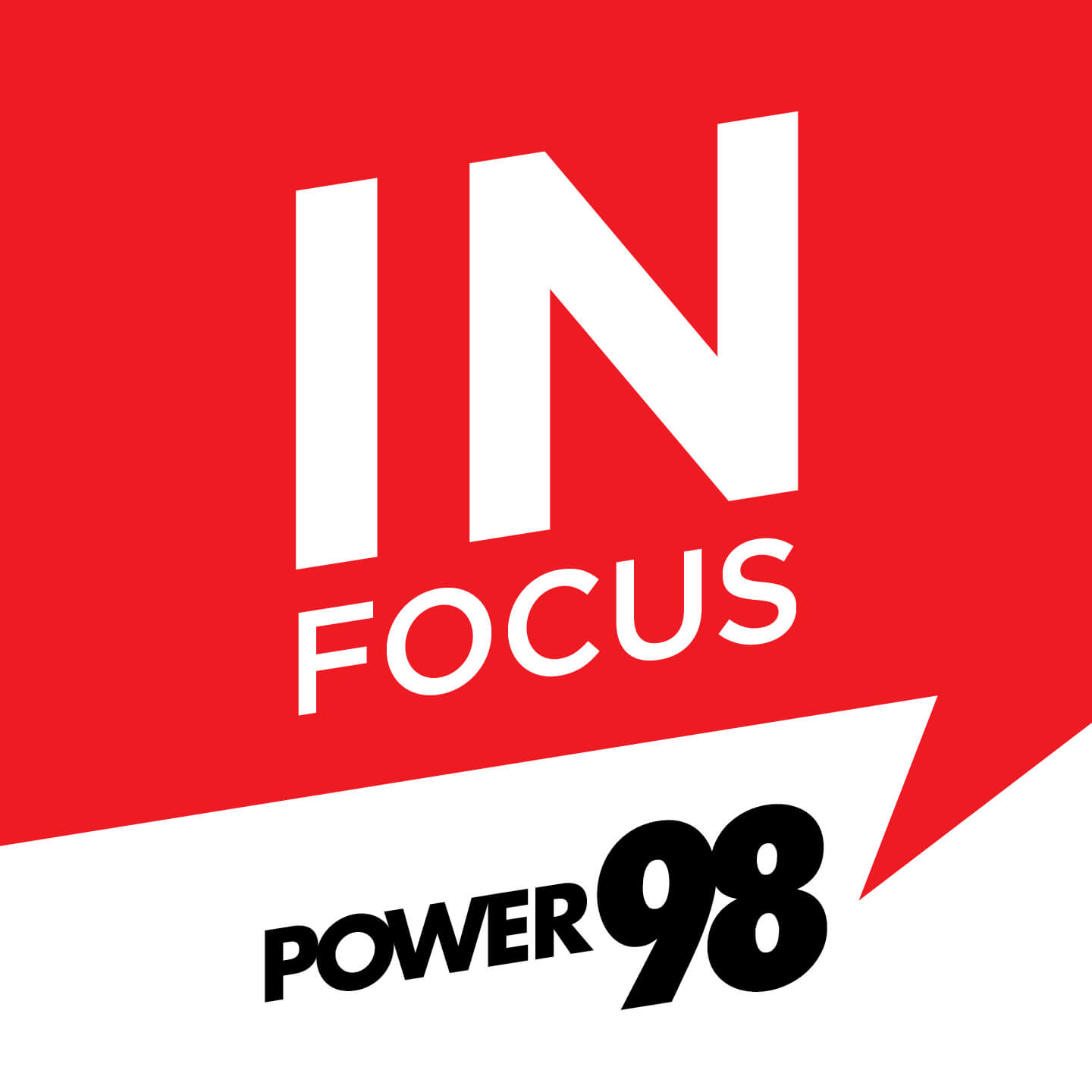 PDPA: What You Should Know
The Newsroom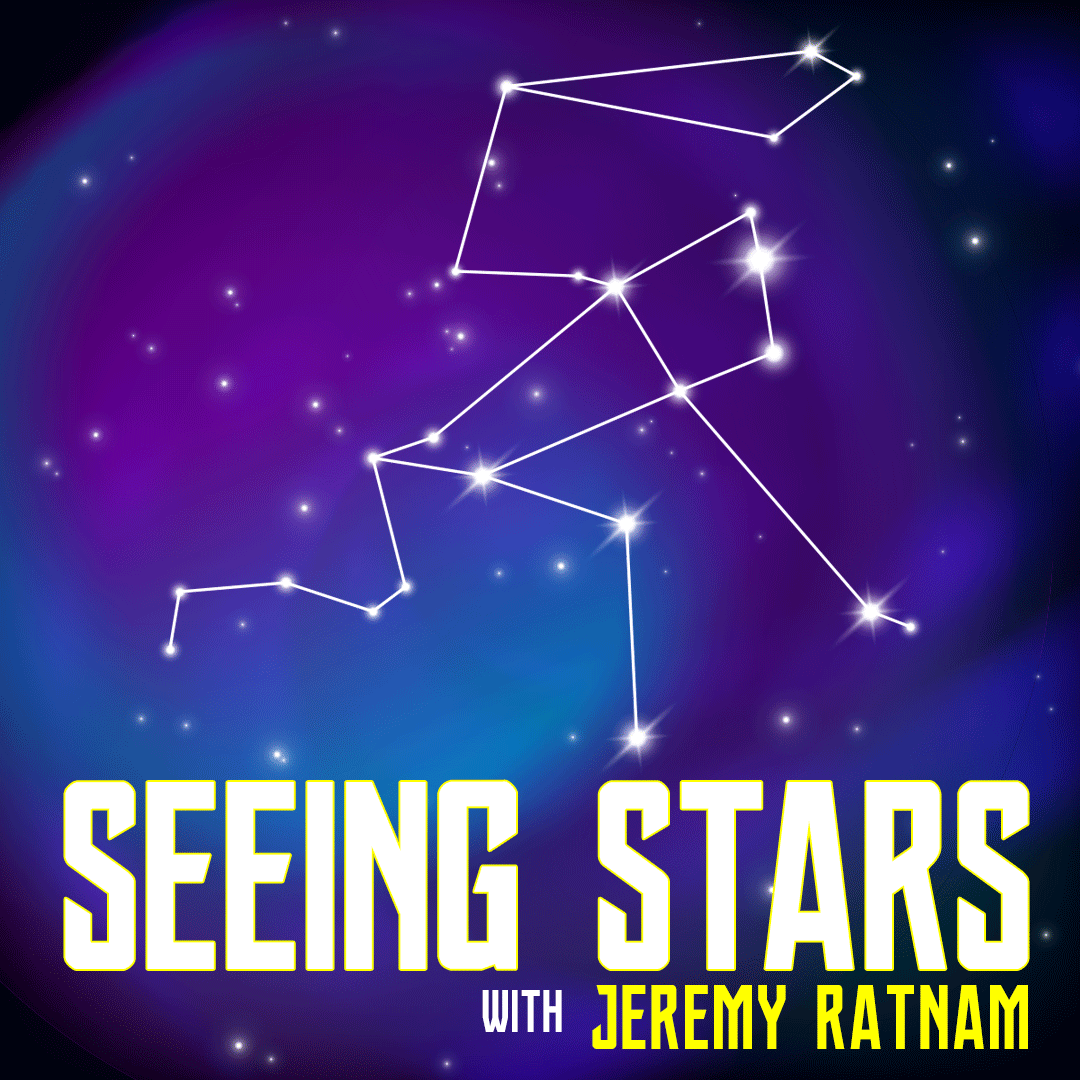 Going Back to the Moon?
Jeremy Ratnam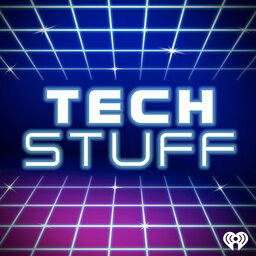 Napoleon & the Can Opener
iHeart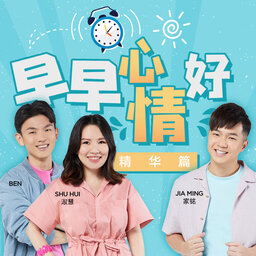 早早心情好: What is Air Skipping?
Jia Ming, Shu Hui & Ben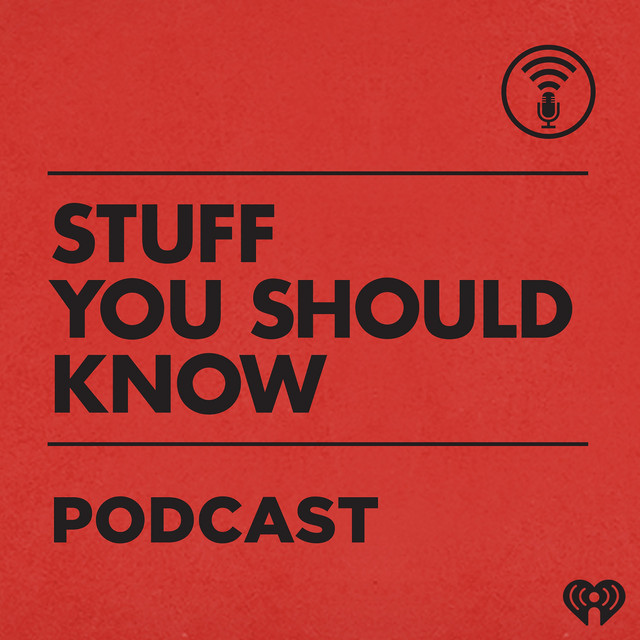 Why Did We Believe This?
iHeart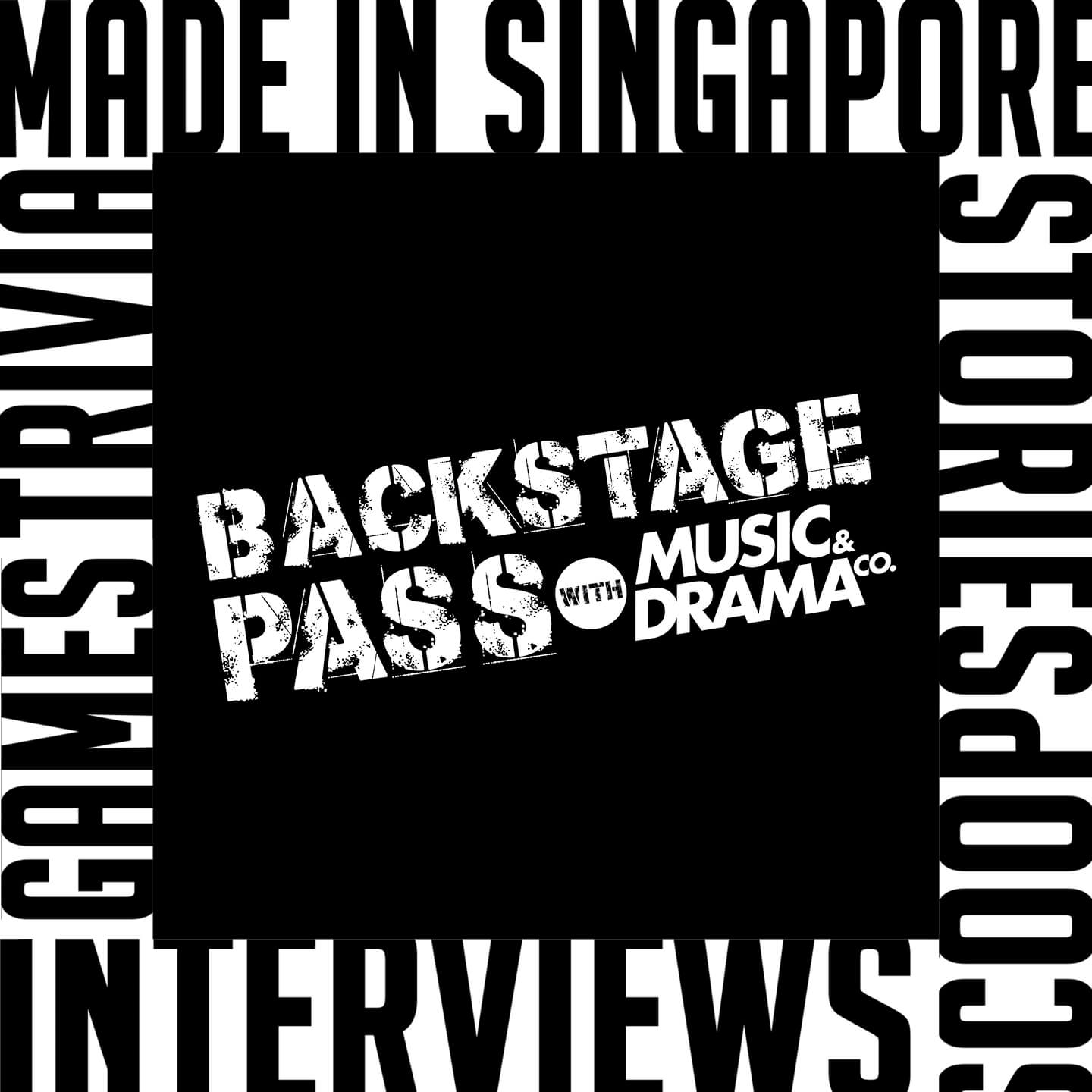 Backstage Pass: Aisha Ayesha
Music & Drama Company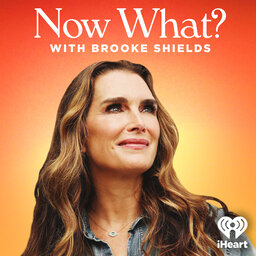 Speaking with Dr Sanjay Gupta
Brooke Shields, iHeart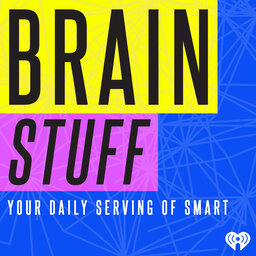 Why Is Humpty Dumpty an Egg?
iHeart, How Stuff Works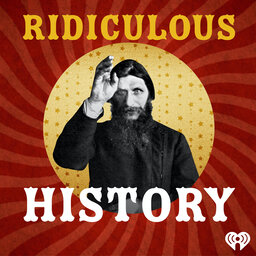 Reinventing the Alphabet?
iHeart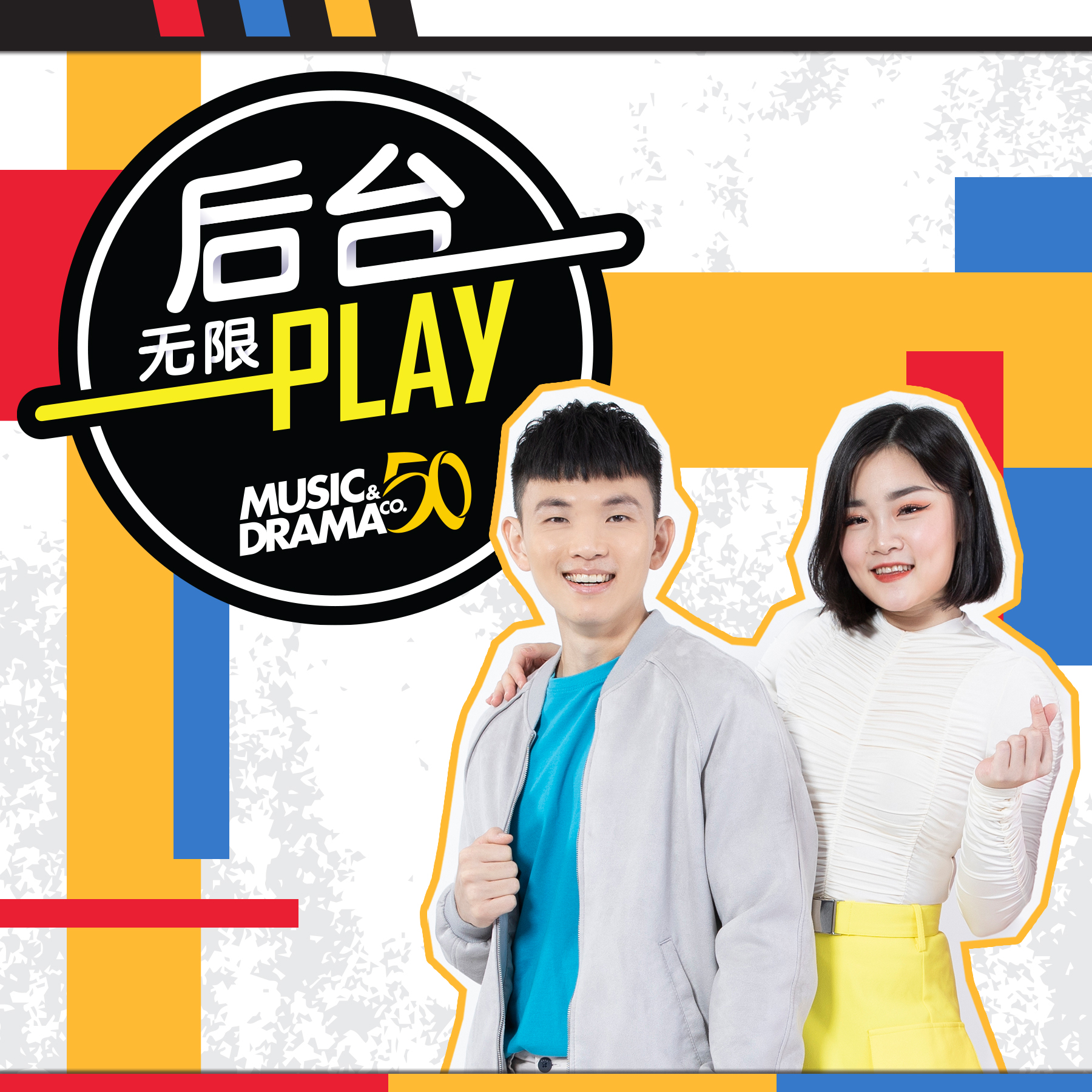 后台无限PLAY: Royston Tan
Ben & Khim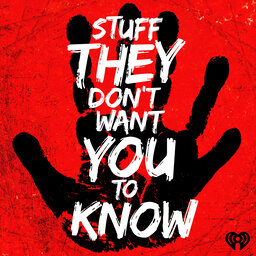 The History of Genghis Khan
iHeart
HOMEGROWN
HOMEGROWN is a new livestream series featuring some of the best music makers the Lion City has to offer. Hosted by Joanna Francois and presented by the Music & Drama Company, the series features up-and-coming artistes as well as familiar faces, including Tay Kewei, ShiGGa Shay, Iman Fandi, Sezairi Sezali, Shelby Wang, Dru Chen, Jack & Rai and more. Catch HOMEGROWN on Mon, Wed and Fri, 9pm on the CAMOKAKIS App.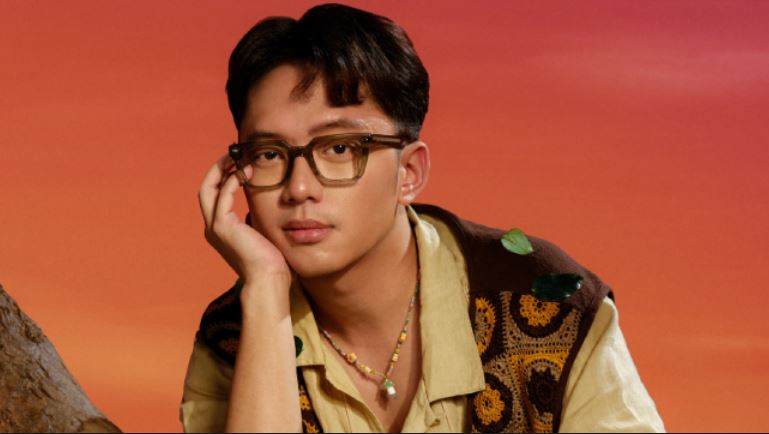 Sezairi
Music & Drama Company
Sezairi burst onto the scene when he won the third season of Singapore Idol - and he's been going from strength to strength since. He says his latest album, Self Soothing (2023), is "a collection of songs inspired by the sounds and vibrations that ... made me the person I am today". To date, Sezairi is the first Singaporean artist to achieve over 200 million streams for a single on Spotify alone.
Watch more Homegrown livestreams on the CAMOKAKIS App, available from the APP STORE and GOOGLE PLAY Download the app today!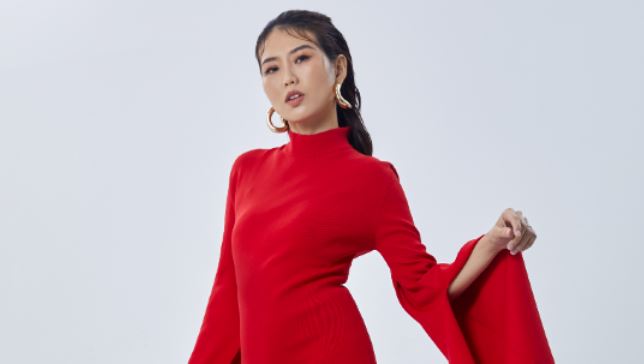 Tay Kewei
Music & Drama Company
Singer-songwriter Tay Kewei began her career as a backing singer for the likes of Mando-pop stars like A-mei, JJ Lin and David Tao. She has released 7 full-length albums; and plays various instruments like the guitar, ukulele, piano and erhu. Kewei has also recorded in English, Chinese and Japanese; and won the 'Young Local Artist Of The Year' award at the 25th Compass Awards.

Watch Homegrown LIVE on the CAMOKAKIS App, available from the APP STORE and GOOGLE PLAY Download the app today!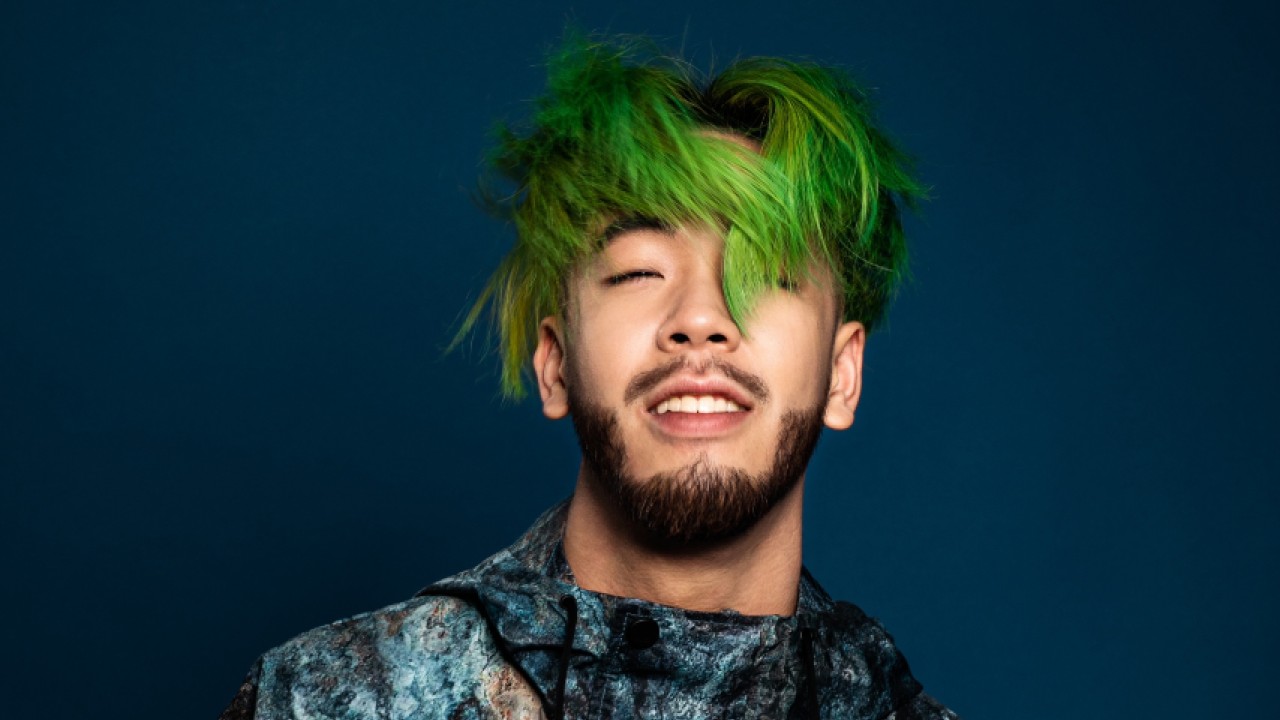 ShiGGa Shay
Music & Drama Company
Hip-hop star ShiGGa Shay's career really took off when he released his English-Hokkien single 'Limpeh', followed by his self-titled debut album (2015). His ability to combine English and Chinese raps has seen him in good stead, with tracks like 'Lion City Kia', 'Tapau' (from the movie 3688), 'Paiseh' and most recently, 'Rainy Days' (interpolating the classic track 天黑黑).
Watch Homegrown LIVE on the CAMOKAKIS App, available from the APP STORE and GOOGLE PLAY Download the app today!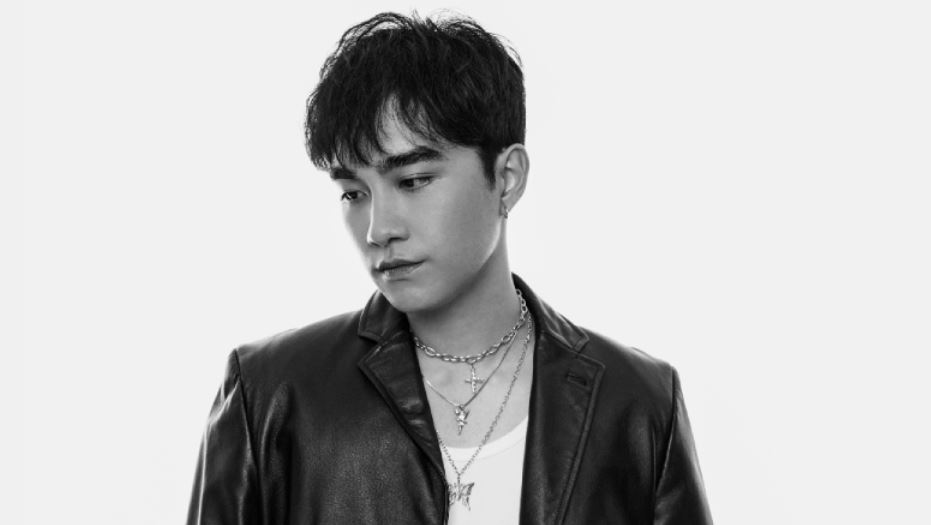 Lullaboy
Music & Drama Company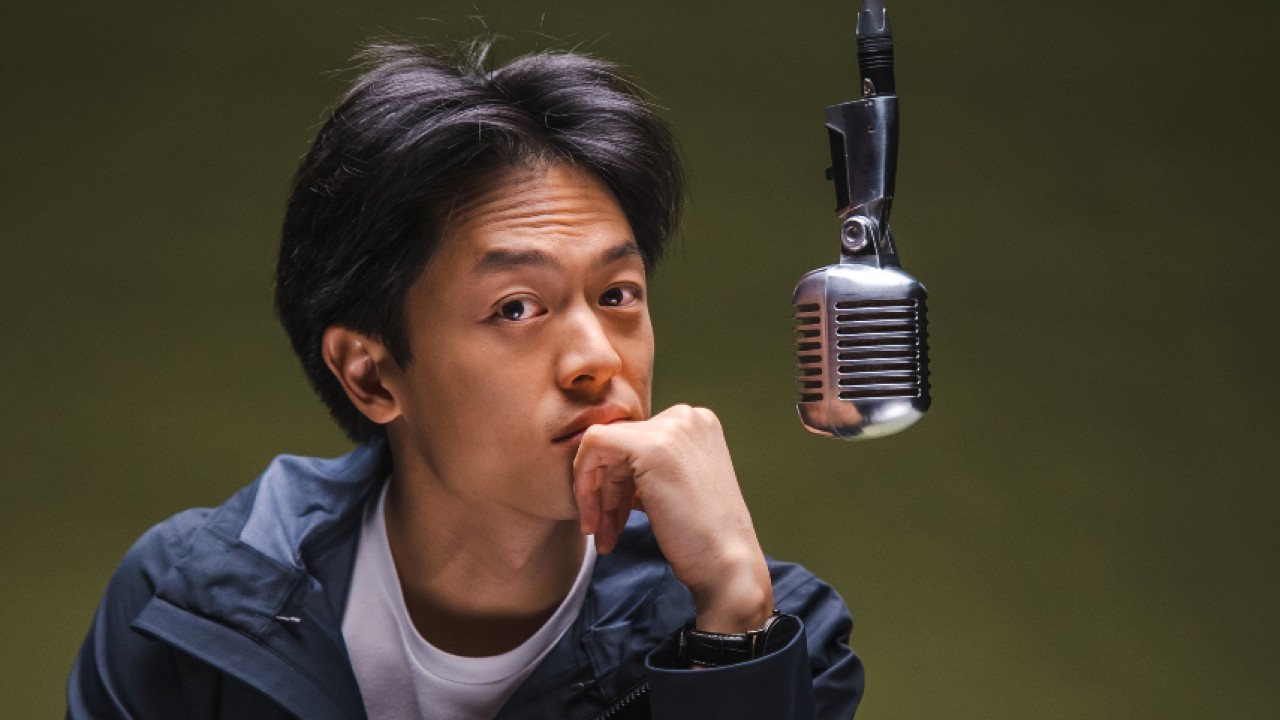 Dru Chen
Music & Drama Company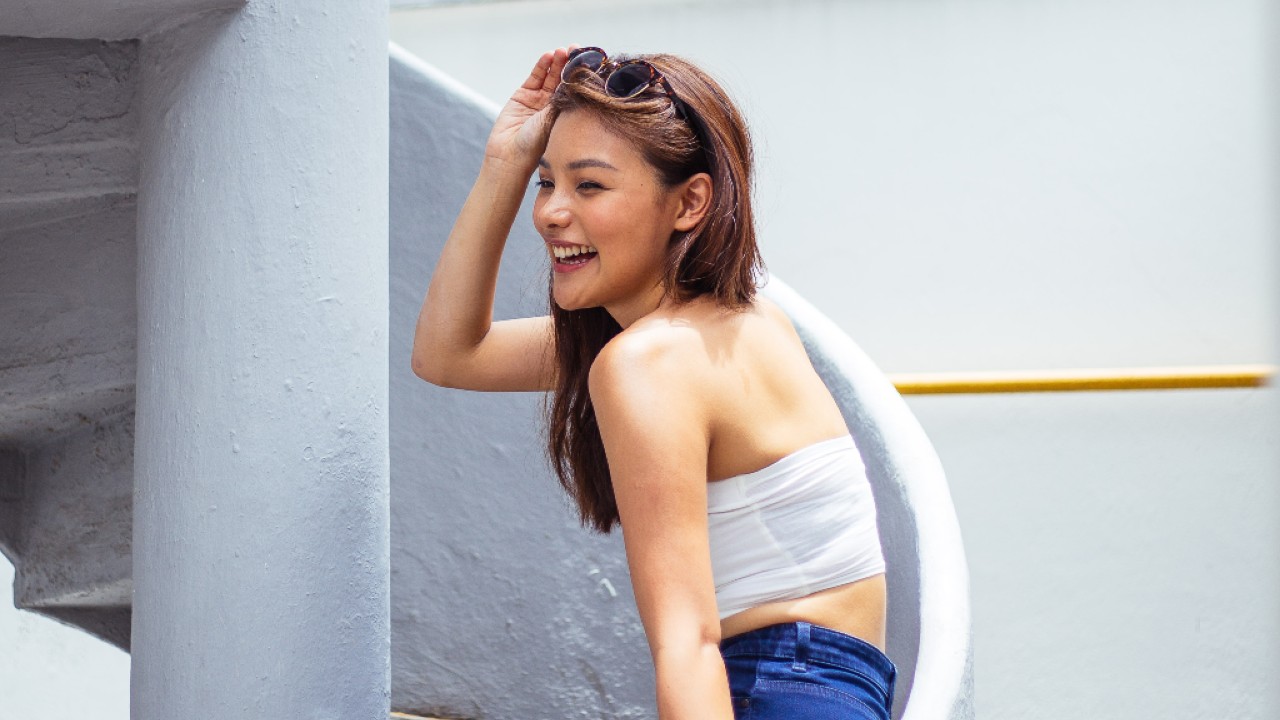 Alyssa Lie
Music & Drama Company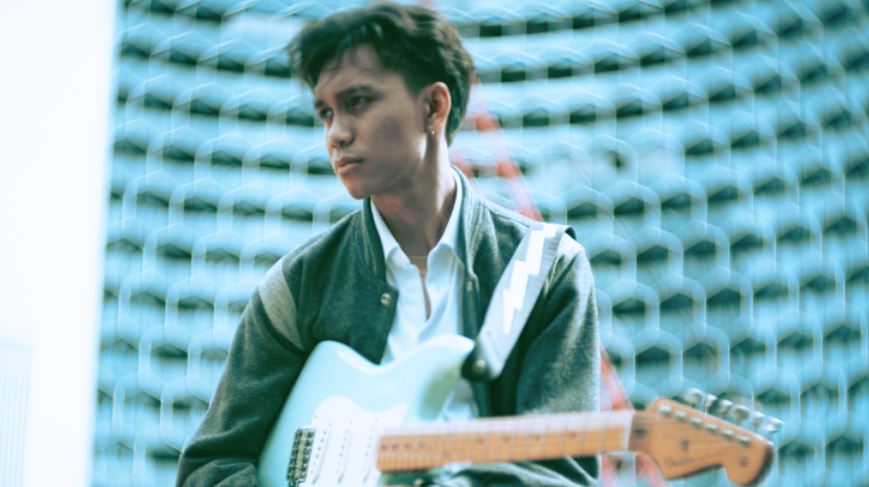 zzzat
Music & Drama Company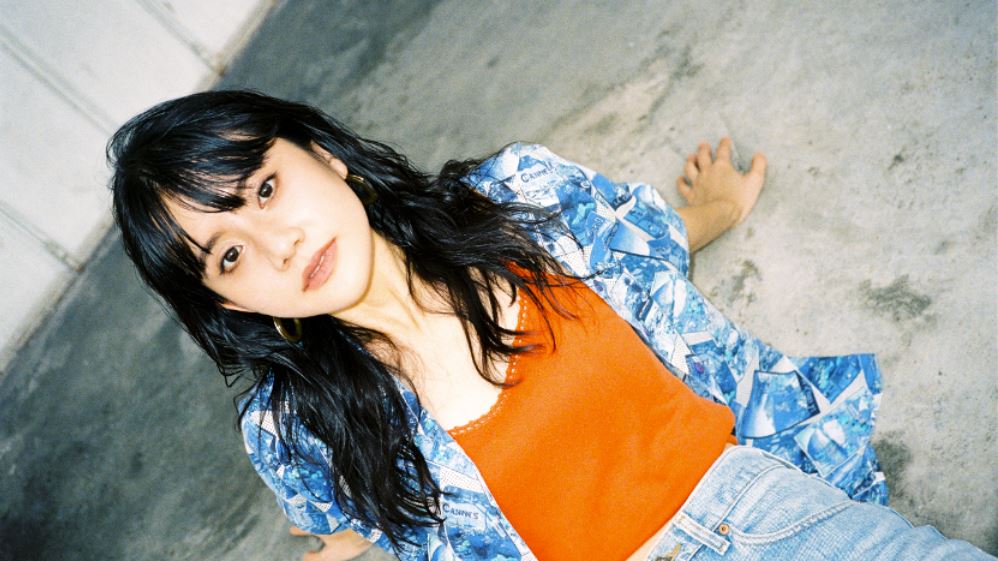 Shelby Wang
Music & Drama Company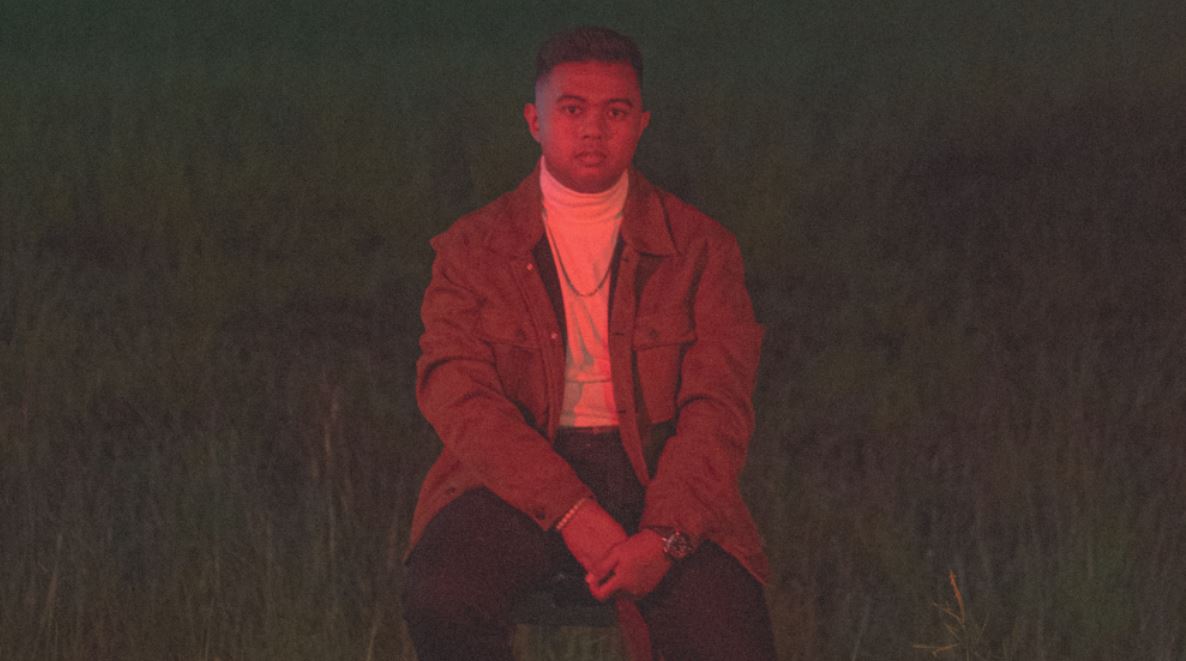 Ralph Alvern
Music & Drama Company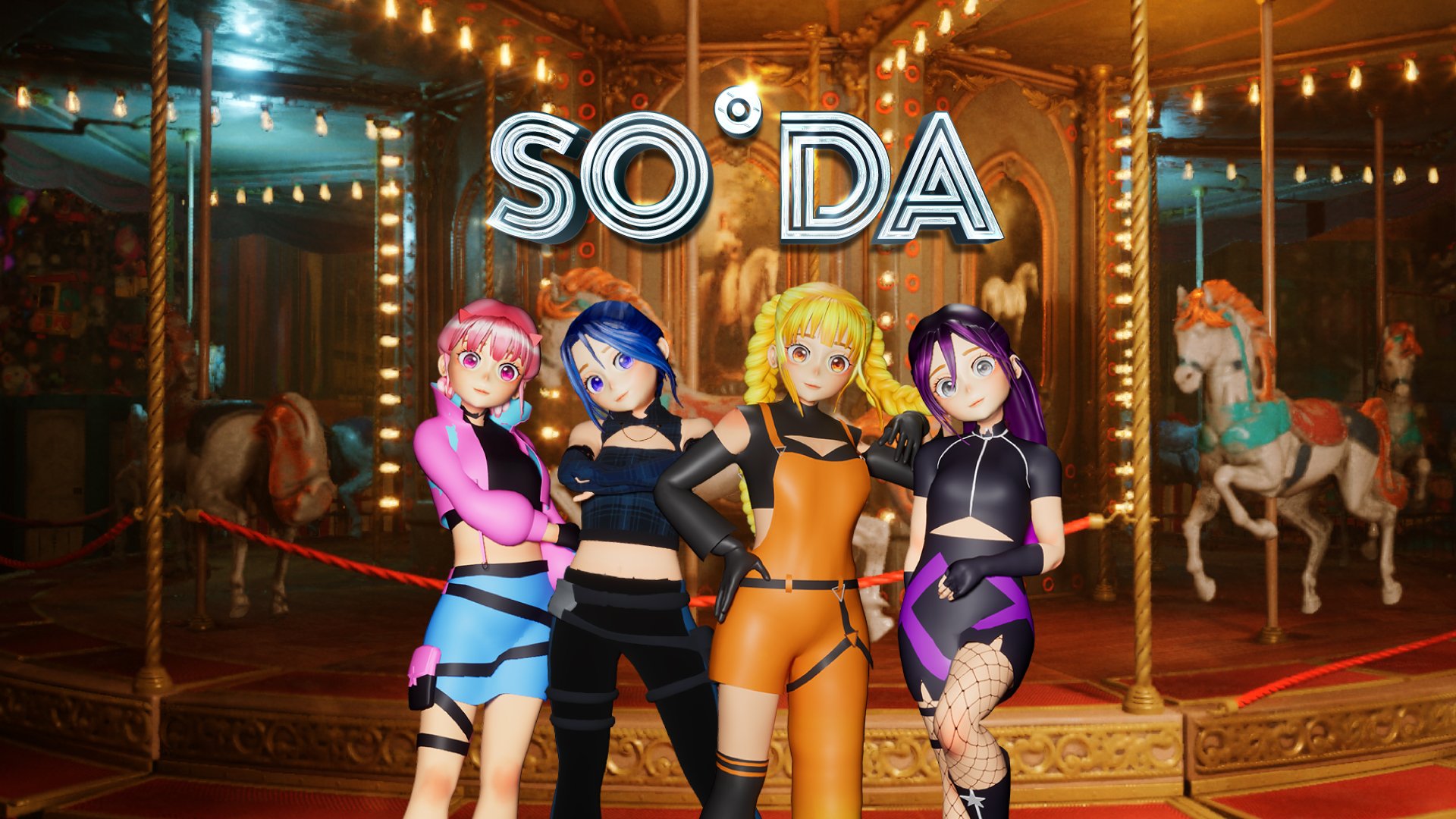 SODA - 'Soda Pop' [MV]
SODA
SODA is here to slay and conquer your screens and hearts with their latest hit: 'Soda Pop'! Get ready to groove to the rhythm and immerse yourself in the visuals, with besties Bailey, Sora, Hazel and Taiga.
You can watch more videos and livestreams in the LIVE! section of the CAMOKAKIS App. Download the app from the APP STORE and GOOGLE PLAY today.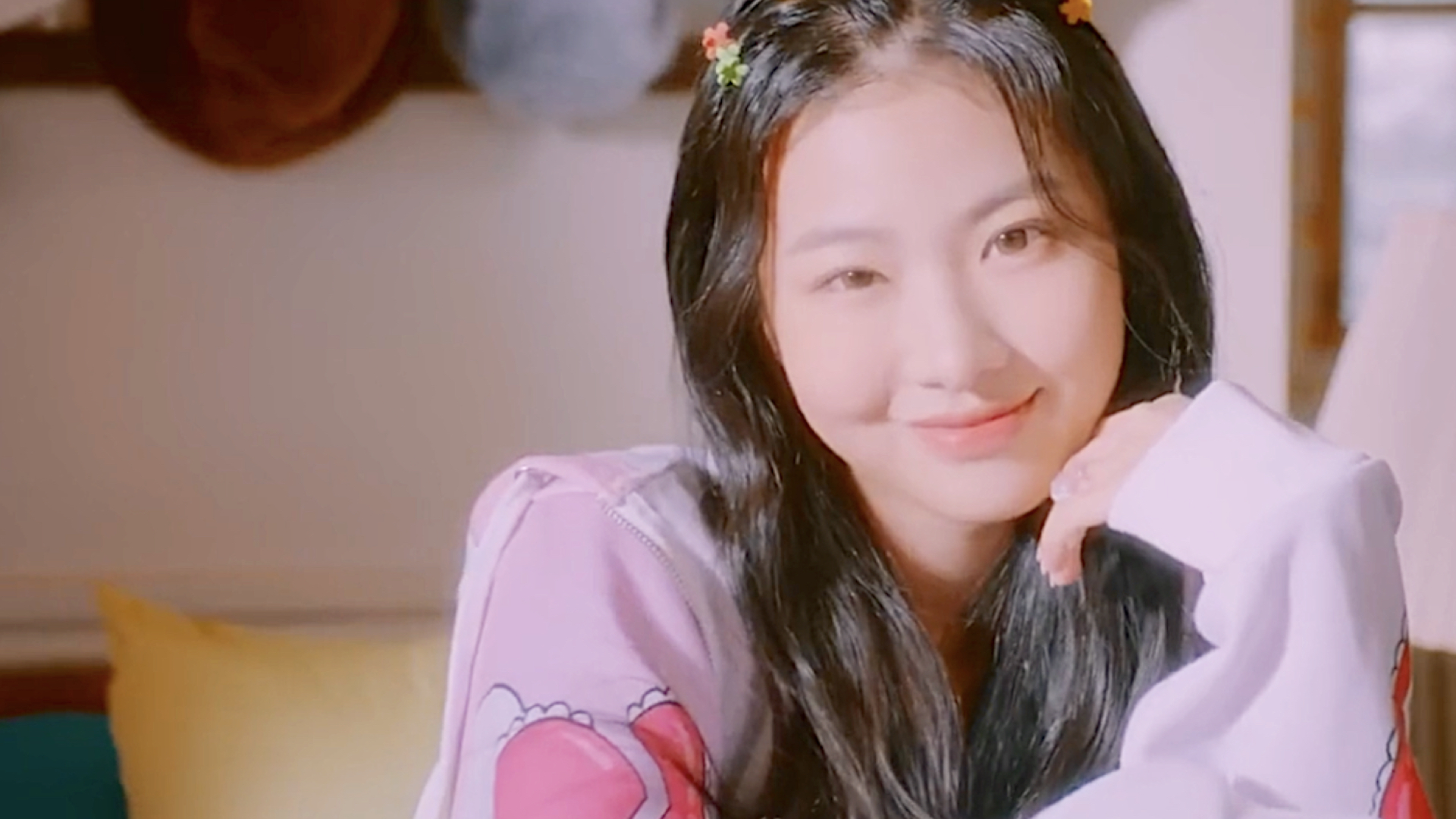 Singapore K-pop Chart Show
Jimmy
Join Jimmy Gor Gor as he counts down the hottest K-pop hits each week on the Singapore K-pop Chart Show livestream. Find out who will be topping the charts each time and see how well your favourite K-pop artiste is faring.
Check out more livestreams like this on the CAMOKAKIS App, available from the APP STORE or GOOGLE PLAY today!
Lights, Camera, Action [MV]
Music & Drama Company
'Lights, Camera, Action!' is a track featured on the new album to celebrate the 50th anniversary of the Music & Drama Company (MDC). It's an ode to all those who have come through the doors of MDC and played a part in appreciating what our National Servicemen have given to Singapore.
Check out more MDC videos like this on the CAMOKAKIS App, available from the APP STORE or GOOGLE PLAY today!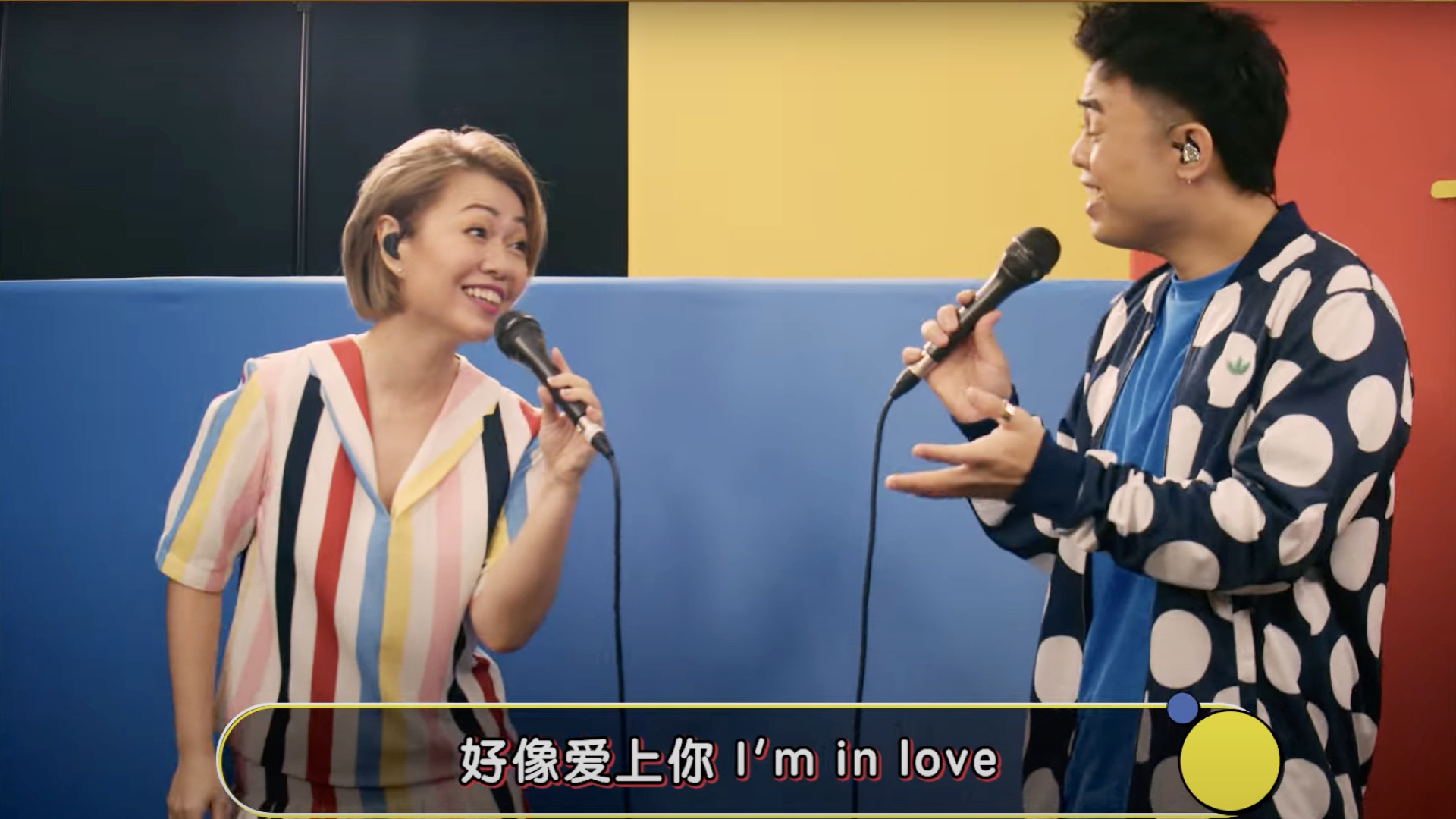 Joanna & Juni sing "老实情歌"
Music & Drama Company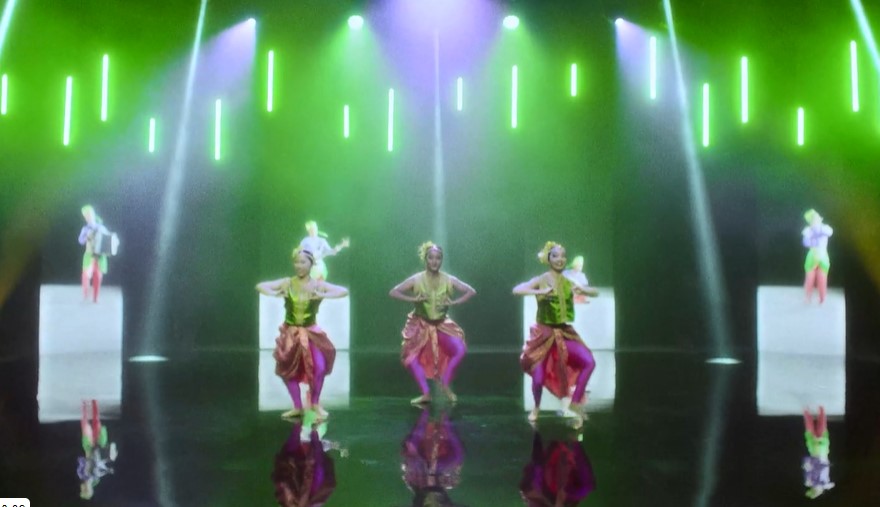 Bunga Sayang
Music & Drama Company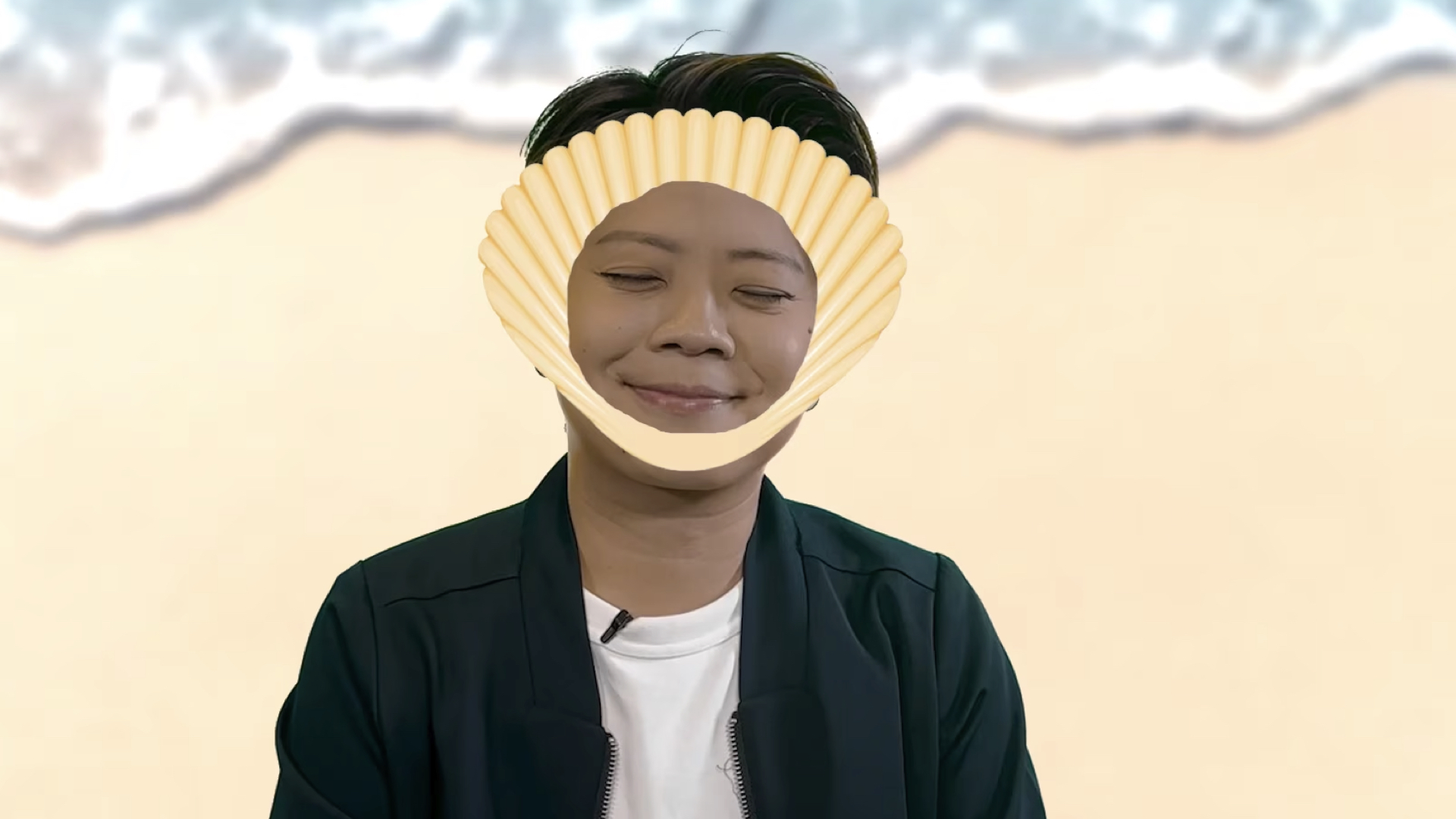 Ouch Ouch Sorry Sorry
Jimmy & Ivy
The Night Night Show
Joanna & Jimmy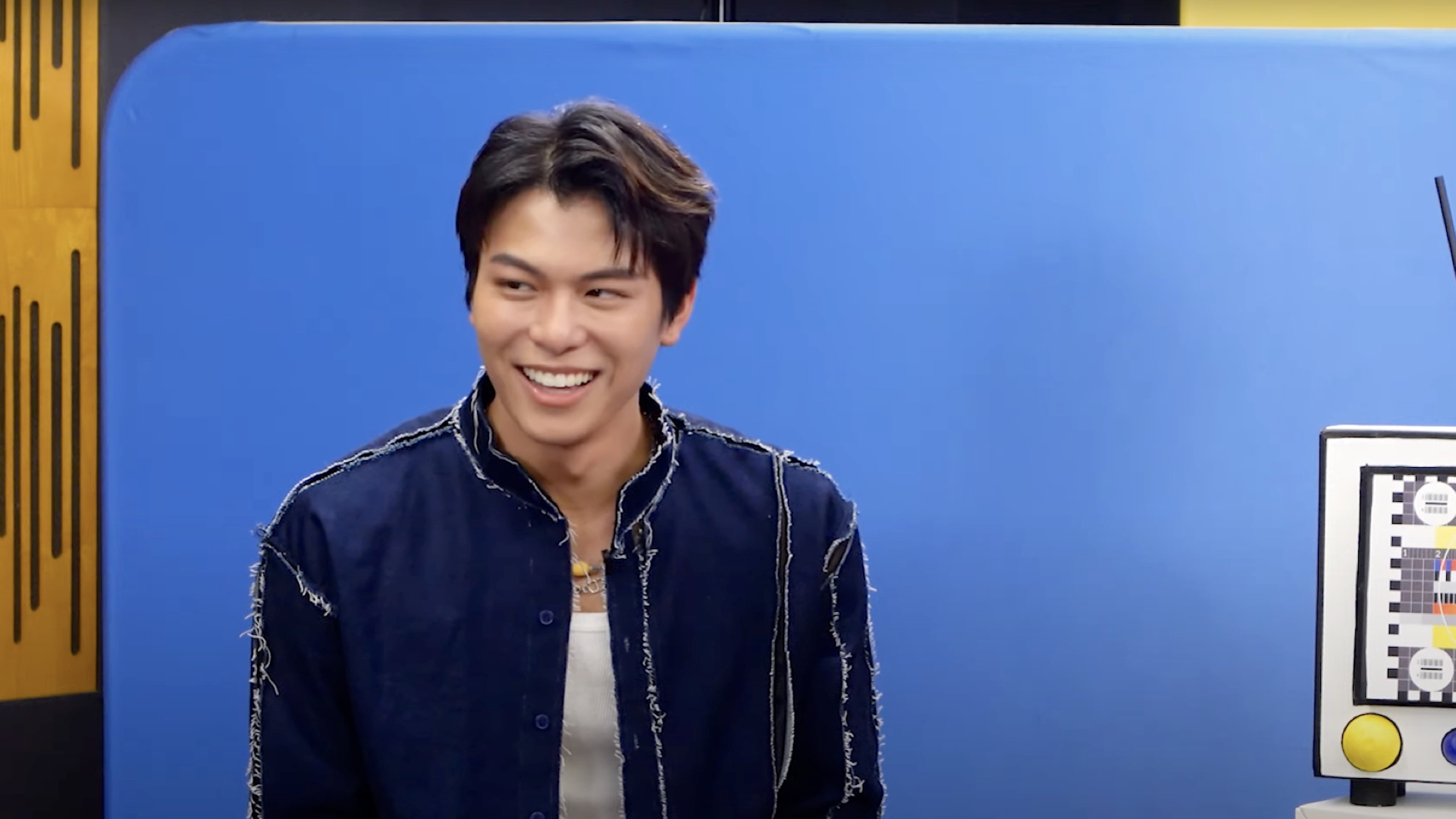 Glenn Yong sings "告白气球"
Music & Drama Company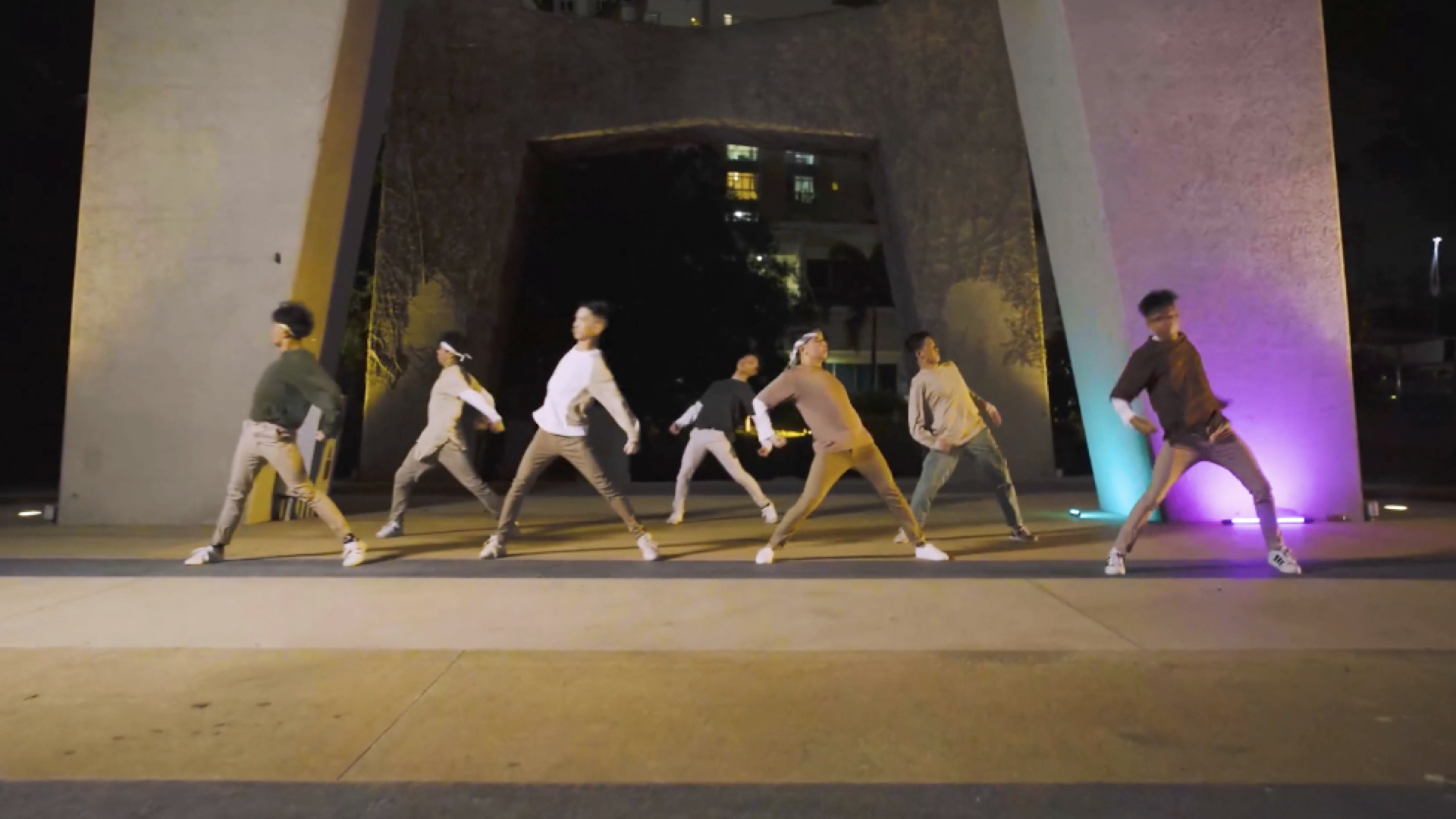 Doors Open: The Boys
Music & Drama Company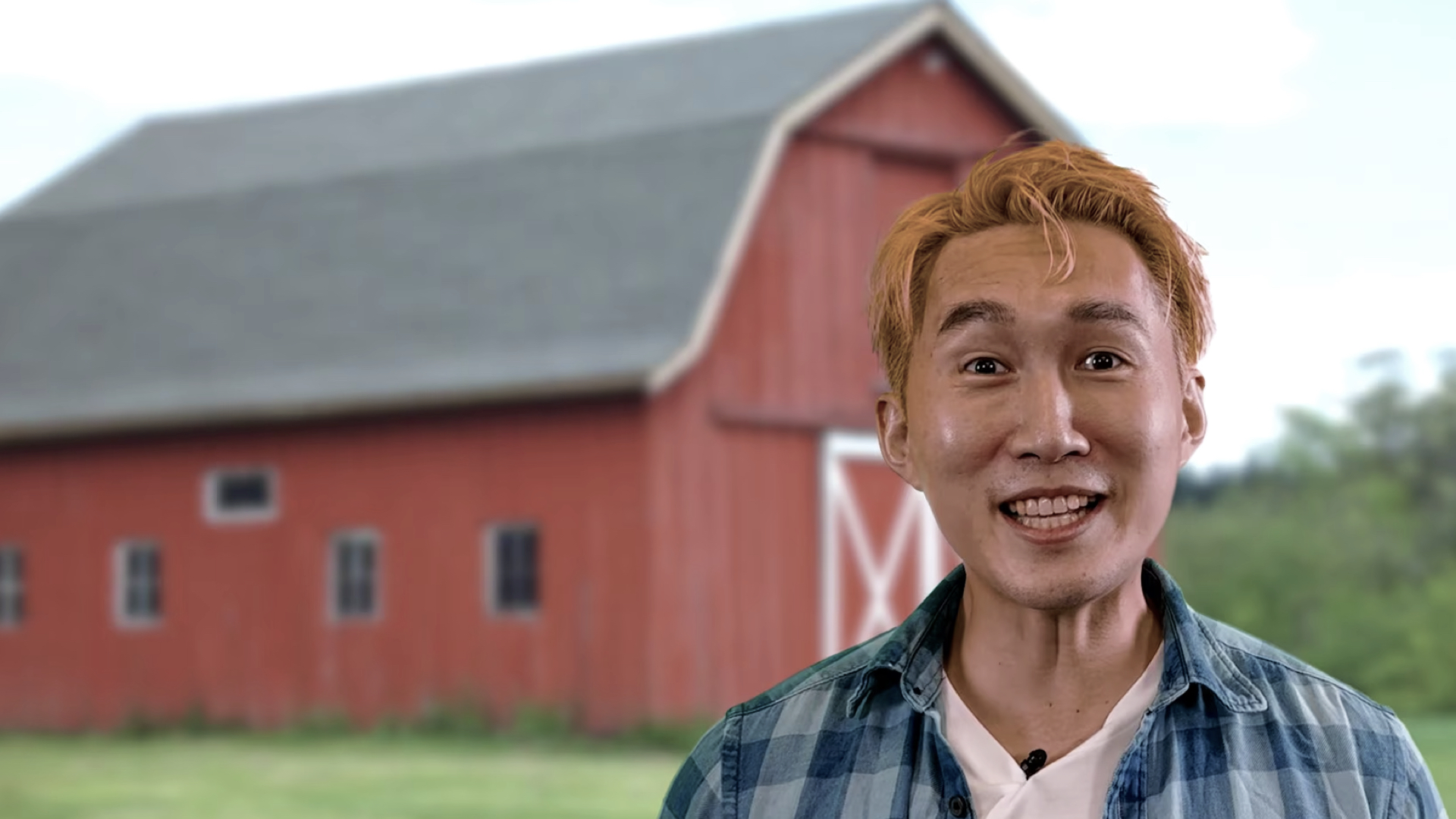 Shorts
Short fun takes made just for you. Get more of these on the CAMOKAKIS App.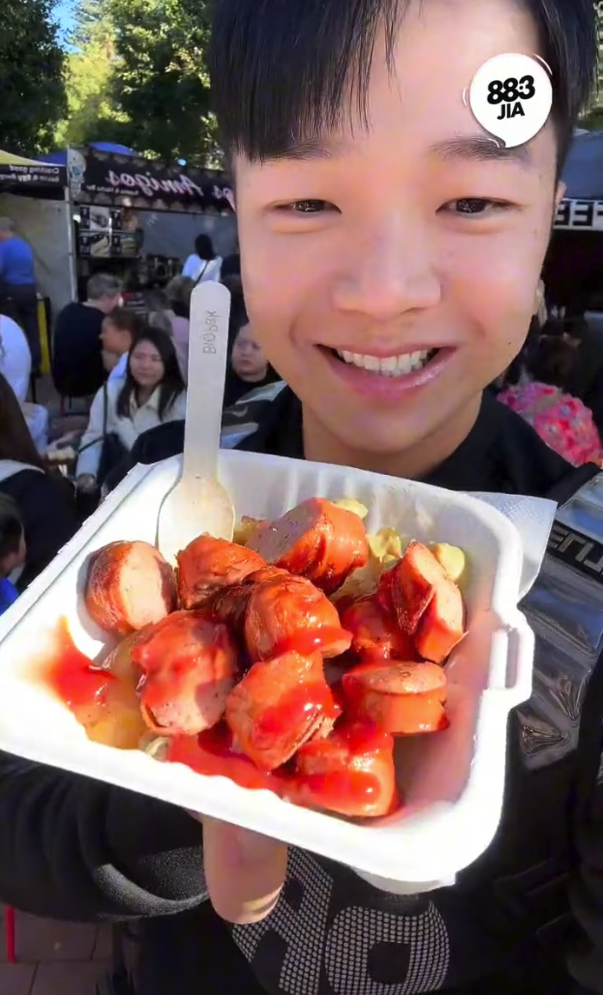 What's at Subiaco Market?
家铭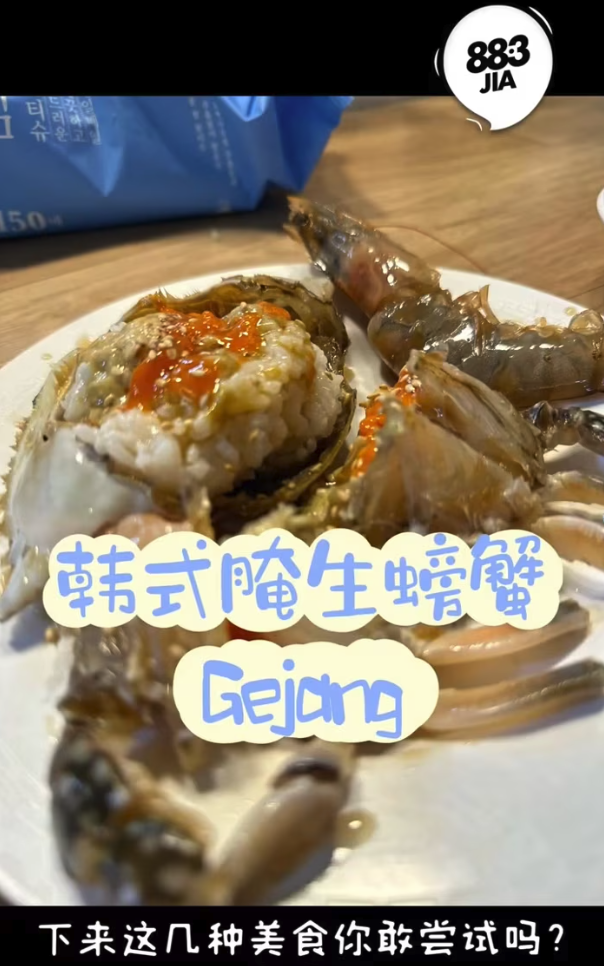 Kwangjang Market treats
家铭
Munching in Ikseon-Dong
家铭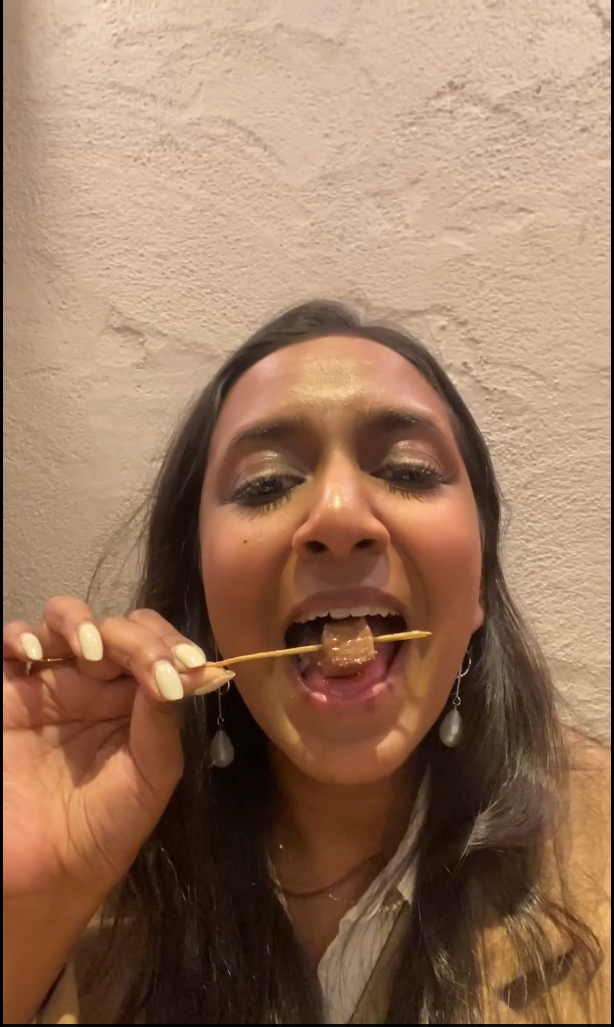 Let's Eat in Osaka
Joanna Francois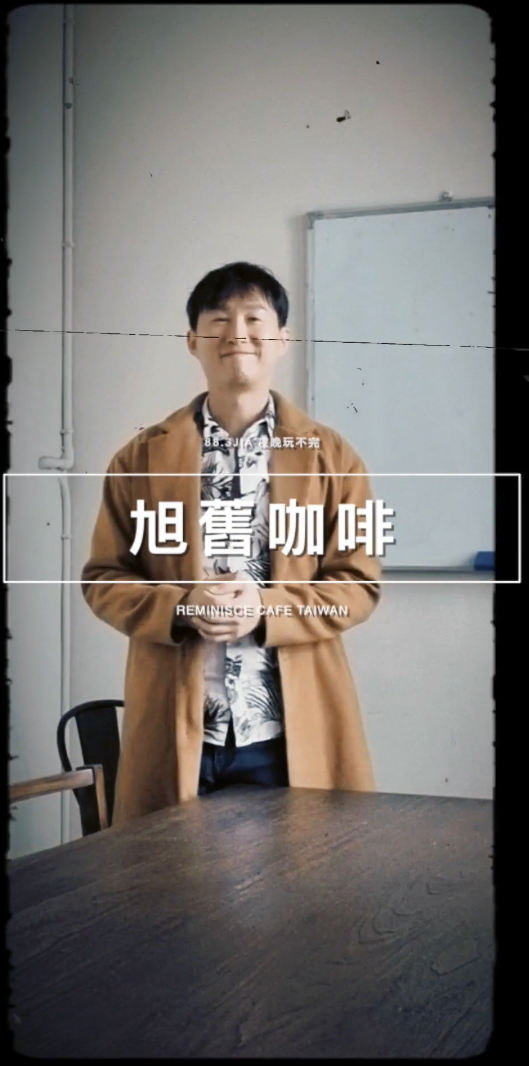 A whiff of nostalgia
Jimmy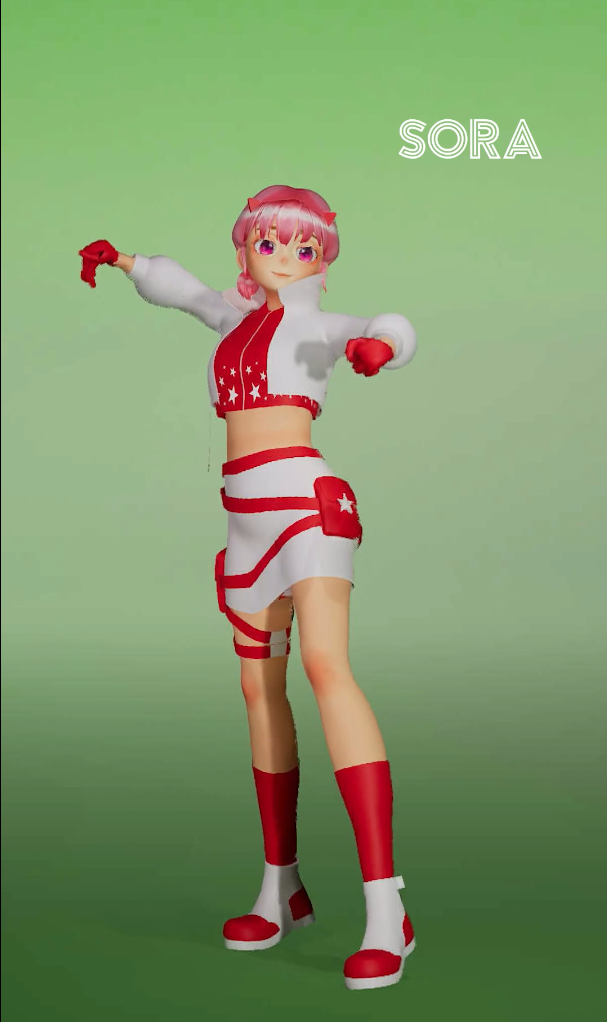 Dance challenge with Sora
SODA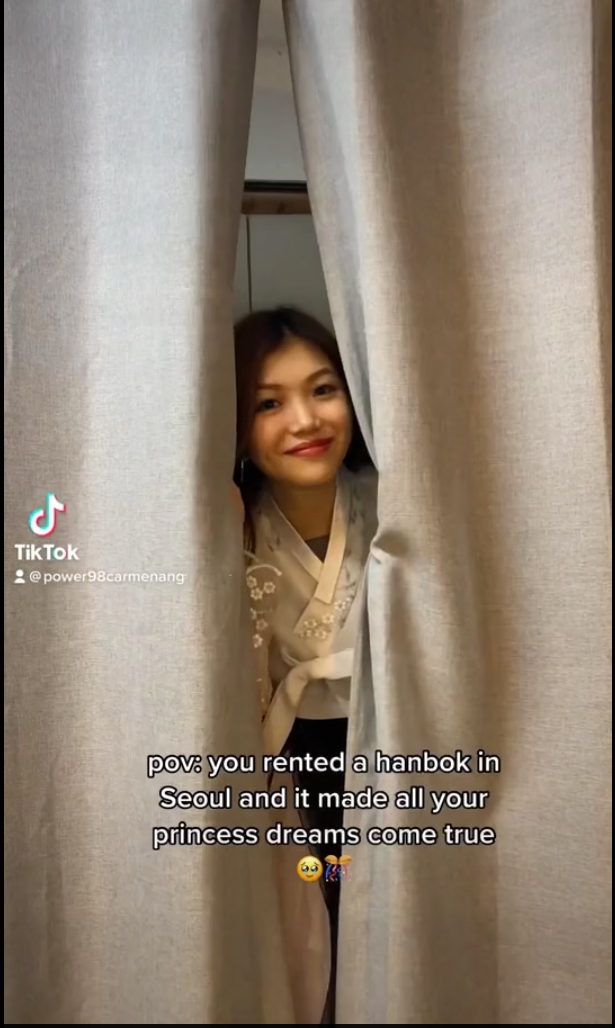 Hanbok Dress-Up Time
Carmen
FAQS about the CAMOKAKIS App
Camokakis is an entertainment and lifestyle app offering you what you want when you want it, from music playlists to entertainment news to lifestyle insights. The app currently has 15 FREE MUSIC streams featuring various music genres – from K-pop to Canto-pop, Bossa Nova to love songs – that will suit your every mood, with more on the way. They are:
88.3JIA (live on-air)
POWER 98 LOVE SONGS (live on-air)
88.3JIA CANTO-POP
88.3JIA 网曲
88.3JIA K-POP
POWER 98 RETRO
POWER 98 RAW
LO-FI
CHILL
SMOOTH JAZZ
BOSSA NOVA VIBES
ZEN
POWER BEATS
BEAST MODE
HARD WORK CADENCE

We also have 32 PODCASTS covering your favourite points of interest - from entertainment and lifestyle to news and current affairs; and a vertical dedicated to LOBANGS, where you can get tickets for shows, win prizes and have first dibs on the latest deals.

There is also a community of like-minded folks we like to call our KAKIS, who will give you their take on everyday life in our various interest groups. And of course, our newest feature, CK LIVE!, a video platform where you can watch livestreams as well as other videos.
CAMOKAKIS is made up of "Camo" (short-form for camouflage) and "Kakis" (a Singlish term meaning buddies or good friends). We want you to be our kaki and be entertained by our content – via the app, online or on-air.
Nothing! You can get the Camokakis app for free.
Our app requires iOS 10.0 and up or Android OS 5.0 and up.
Unfortunately, due to copyright reasons, these music streams are only available in Singapore. You can tune in to 88.3JIA and POWER 98 LOVE SONGS when you are overseas.
Yes, of course. Drop us a line at [email protected] with all the details of your deal (eg, what the deal is, when it happens, etc). Do leave us your contact and we will try our best to include your deal(s).